Game of Thrones Creators Open Up About What Those Losses Mean for Daenerys
Paul Dailly at .
Game of Thrones Season 8 has not been kind to Daenerys Targaryen. 
In recent weeks, the Mother of Dragons has lost the likes of Jorah Mormont, Missandei, and even one of her dragons, Rhaegal. 
If you watch Game of Thrones online, it may well seem like Daenerys is underestimating her enemies. 
However, creators David Benioff and Dan Weiss are now saying that people should not underestimate Daenerys. 
"In some ways, the most important thing that happens to Daenerys in four is the death of her second dragon," Weiss said in an Inside the Episode featurette which came out after Game of Thrones Season 8 Episode 4. 
"She's really back where she was at the very beginning," he continued.
"Emotionally, she's alone in the world and she can't really trust anybody."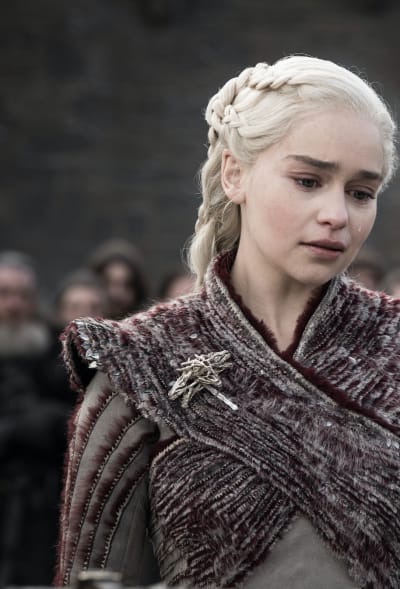 "Unlike then, she's extremely powerful and unlike then she's filled with a rage that's aimed at one person specifically," he added.
Benioff said that "People have underestimated Dany's strength many times before and no-one's really done very well underestimating her strengths."
Related: Game of Thrones: HBO Responds to Coffee Cup Blunder
So, does this mean Daenerys is going to miraculously find a way to win the war at King's Landing?
It's unclear how that's possible given that seems clouded by rage after a string of harrowing losses.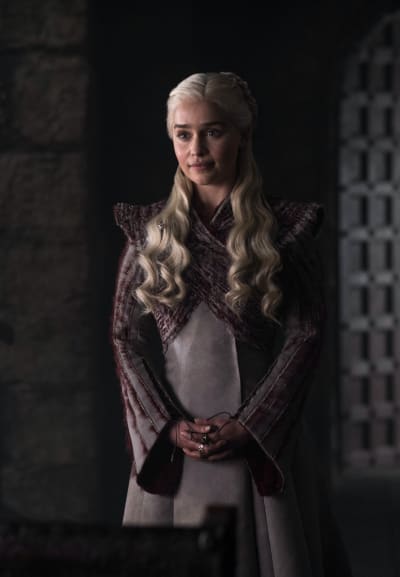 Tyrion and Varys are growing increasingly concerned about the way Dany is acting, and debated what to do on "The Last of the Starks."
Who can blame Dany for being livid at everything that's happening?
She's has not exactly been welcomed with open arms at Winterfell. She was instrumental in the living winning the battle against the Night King. 
She was riding Drogon when she managed to knock the Night King off the reanimated Viserion. 
All of that loss seems to be manifesting into rage, and that explains why she hot-footed it to King's Landing with depleted resources and ordered Cersei to surrender. 
As things stand now, it seems Daenerys is going to have to pull quite a few tricks to get back on top. 
Related: Game of Thrones Season 8 Episode 4 Review: The Mad Queen Rises
What are your thoughts on the creators saying that viewers should not underestimate her?
Hit the comments below. 
Game of Thrones continues Sunday at 9/8c on HBO.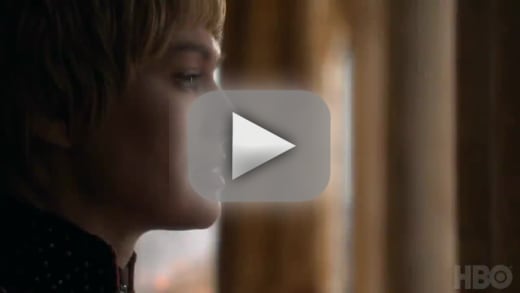 Paul Dailly is the Associate Editor for TV Fanatic. Follow him on Twitter.