After 94 episodes of laughs, Grace and Frankie is coming to an end.
The series will end after a seventh season which will consist of 16 episodes. The show's sixth season recently wrapped production and is slated to debut January 2020. 
That means there's still a significant amount of time before the series will officially be over.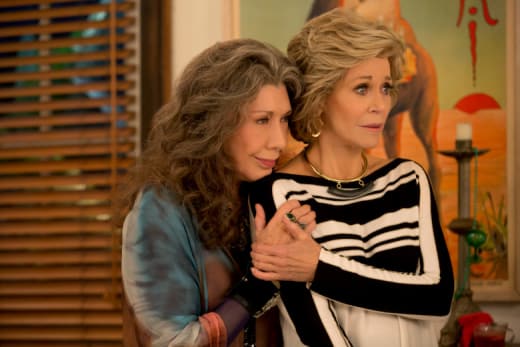 The early renewal makes the series Netflix's longest-running original to date, meaning it will be making history when it signs off the air, presumably in 2021. 
Fonda, Tomlin, Sam Waterston, Martin Sheen, June Diane Raphael, Brooklyn Decker, Baron Vaughn, and Ethan Embry will all return for the seventh and final season. 
Related: Riverdale Pays Tribute to Luke Perry in Season 4 Photos
"It's thrilling and somehow fitting, that our show about the challenges, as well as the beauty and dignity of aging, will be the oldest show on Netflix." said co-creators and showrunners Marta Kauffman and Howard J. Morris.
Fonda and Tomlin commented: "We are both delighted and heartbroken that 'Grace & Frankie' will be back for its seventh, though final, season."
"We're so grateful that our show has been able to deal with issues that have really connected to our grand generation. And their kids, and amazingly, their kids as well! We'll miss these two old gals, Grace and Frankie, as much as many of their fans will, but we'll still be around."
"We've outlasted so many things—just hope we don't outlast the planet."
"Since its premiere in 2015, 'Grace and Frankie' has expertly and hilariously demystified the experience of growing older and given a voice to the fastest growing segment of our population," stated Netflix's VP of Original Series Cindy Holland.
"Jane, Lily, Sam, and Martin have become role models for fans that span generations around the world, and we are so proud to have been a part of the show's journey from day one."
"A special thanks to Marta, Howard, and the team at Skydance, who have been superb partners every step of the way."
Related: Lauren Graham Sets TV Return
"David, Marcy and I, along with the entire team at Skydance couldn't be prouder to have Grace and Frankie launch our television division. We are thankful to our partners at Netflix who stepped up to make a show for people who didn't see themselves on television," said Dana Goldberg, Chief Creative Officer, Skydance.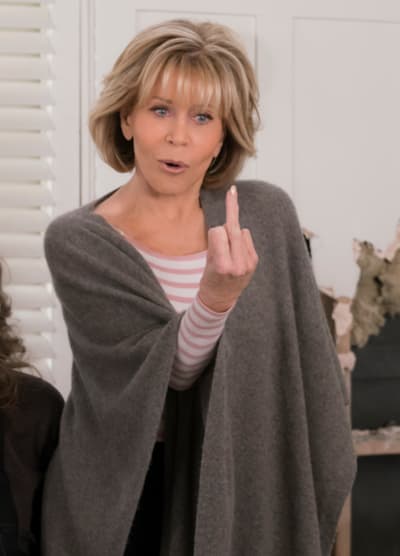 "Seven seasons later Grace and Frankie has captured the zeitgeist and audiences of all ages thanks to the brilliant vision of Marta Kauffman and Howard Morris and the incredible talent of our cast led by legends Jane Fonda and Lily Tomlin."
The series stars Fonda and Tomlin as two women whose lives are turned upside down when their husbands reveal they are gay and leave them for each other.
Both sparring partners and partners-in-crime, Grace and Frankie form an unlikely and unbreakable bond and face their uncertain futures head-on, hand-in-hand.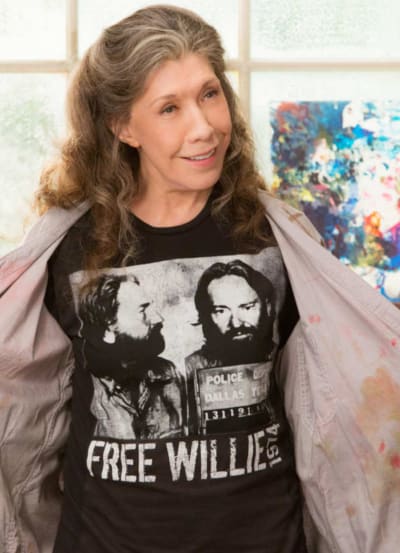 Together with their ex-husbands and children, they discover the true definition of "family," with laughter, tears, and plenty of mood enhancers along the way.
What are your thoughts on the decision?
Hit the comments below. 
Paul Dailly is the Associate Editor for TV Fanatic. Follow him on Twitter.