Why America Needs TV Shows Like mixed-Ish More Than Ever
Kiara Imani at . Updated at .
The black-ish universe is expanding yet again, and we can't wait to see what the new world has in store for us.
Created by Kenya Barris, black-ish follows the lives of an upper-middle-class African American family as they comically attempt to navigate the social pressures of being the only family of color in their neighborhood.
The show's first spin-off series, grown-ish, follows the oldest child Zoey Johnson (played by Yara Shadidi) off to college.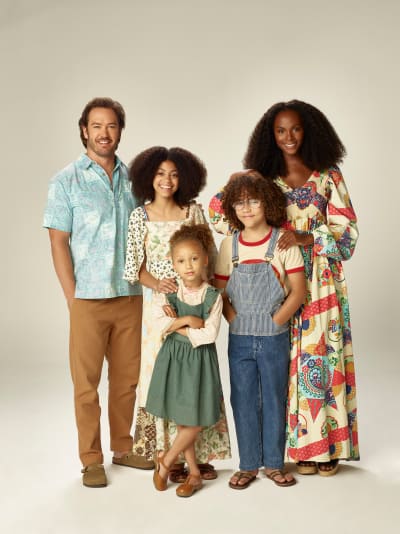 The newest spin-off series, mixed-ish, is a prequel that takes place in the 80's and chronicles the early years of black-ish mom Rainbow Cinnamon "Bow" Johnson (played by Tracee Ellis Ross). 
The show's theme song, "In the Mix", was written and performed by none other than Mariah Carey, who was excited to take part in the project as a bi-racial woman working in the entertainment industry. 
Related: black-ish Renewed for Season 6 as Spinoff mixed-ish Scores Series Order
Bow, a bi-racial anesthesiologist who Graduated from Brown University, is arguably one of the most racially complex characters on television.
The daughter of a black mother and a white father, she is raised in a colorblind hippie commune with her younger brother and sister.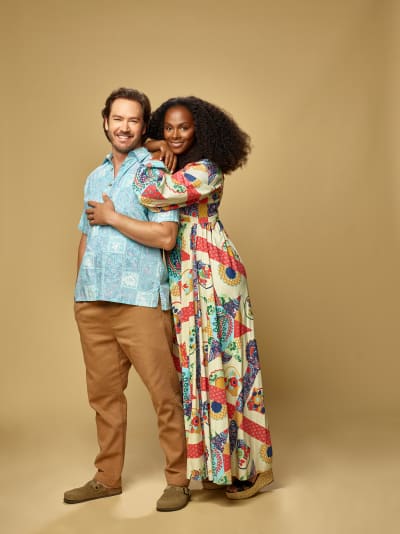 When the family is forced to move to the suburbs, young Bow is confronted with the realities of what it means to be "mixed" in America, and struggles to fit in with her schoolmates. 
What's so complex about being bi-racial? Well for most of our highly convoluted history, bi-racial people with just one black parent or grandparent were considered "black" thanks to the "one-drop" rule.
As you can imagine, this created a racial group comprised of people from various backgrounds and a spectrum of different skin tones, hair textures, and facial features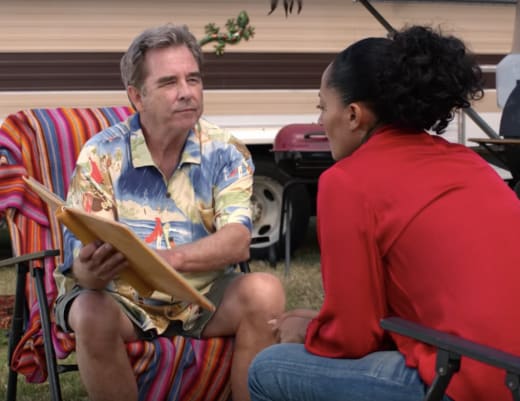 During American slavery, people with lighter skin and more European features were often treated better than people with darker skin tones and more Afrocentric features.
This gave way to colorism -- the preferential treatment of same-race people based on their skin color) has become a deep-rooted issue that continues to cause division in communities of color to this day.
The issue becomes even more complicated for bi-racial people. 
In her book more than enough, Elaine Welteroth, former editor of Teen Vogue Magazine, recalls her struggle with feeling like she was never "black enough" for many of her black peers, or "white enough" for her white peers.
"To be mixed race in America is to exist in a constant state of in-between. You have access to two worlds and are expected to be fluent in both, yet you never belong to either one." -- Elaine Welteroth, More than Enough. 
Living in the "in-between" can create dilemmas many people never think about.
Mark-Paul Gosselaar Joins mixed-ish as Young Bow's Father in Recast
These dilemmas include arbitrarily choosing what box to make on forms that ask you to mark your race, having to answer perfect strangers when they ask you "what" you are, finding products that actually work for your hair, dealing with people's strange exotic fetishes, and even deciding what color dolls to buy for your child.
And we want to shout out to Tracee Ellis Ross for her new curly girl hair care products, Pattern, making at least one of those struggles a little easier.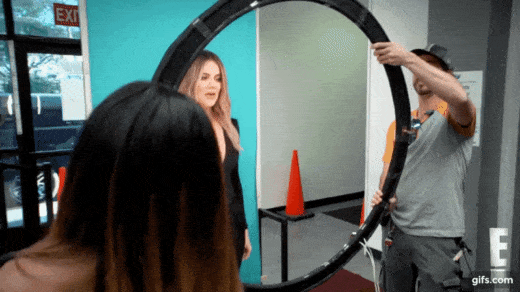 Khloe Kardashain got slammed for her tweet asking fans to help her find a "sweet looking bi-racial baby doll "for her daughter.
From Barack Obama to Meghan Markle, an increasing number of people living in America identify as bi-racial. 
Just a few years ago, The Wall Street Journal reported that 15% of new marriages in 2010 were between individuals of different races.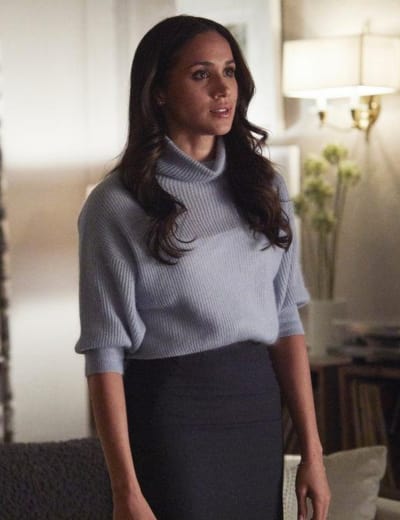 Related: Get Hallmark Movies Now via Prime Video Channels for Stories with Heart, Captivating Movies & More!
According to the U.S. Census projection in The New York Times, more than half of the entire population will be "non-white" by 2044, and the number of mixed-race children living in America will double. 
Despite America's rapidly changing demographics, there are not many TV shows that authentically explore what it means to be bi-racial in America. There are a few TV shows, however, with bi-racial characters who struggle with their racial identity. 
On Dear White People Season 1 Episode 1, Sam White, the show's bi-racial main character, switches her music from folk-rock to hip hop as she strolls past a group of black girls on campus. 
On Charmed (2018) Season 1 Episode 18, Maggie, who has recently discovered that she is half black, struggles to decide whether or not she should apply to scholarships intended for black students.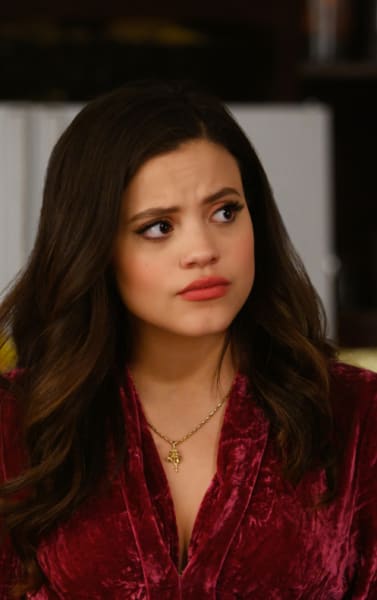 Unlike other series, mixed-ish will be the first sitcom to delve deeply into the mixed-race race experience.
In an interview with the Television Critics Association, bi-racial actress Tracee Ellis Ross shared her feelings about Hollywood's failure to tell more in inclusive stories stating, "In all honesty (the mixed-race experience) hasn't been explored; it certainly hasn't been explored in a sitcom." 
Related: The CW Renews 10 Dramas: Which Shows Missed the Cut?
While some people have criticized mixed-ish for promoting issues of colorism and victimizing bi-racial people, we're excited that the show will tackle issues like personal identity and affirmative action from a fresh, culturally relevant perspective. 
With black-ish preparing to enter its sixth season, Kenya Barris has already proven his ability to tackle sensitive, race-related issues with both humor and tact. 
From the previews alone, mixed-ish looks like it will be just as woke and entertaining as the other series in the black-ish universe. 
With the 2020 election around the corner and the tumultuous state of race relations in this country, the world desperately needs more storytelling that fosters a common understanding between people of all races and ethnic backgrounds. 
mixed-ish is set to premiere on ABC on September 24 at 9 p.m. ET. 
Kiara Imani is a staff writer for TV Fanatic. Follow her on Twitter.