American Horror Story: 1984 Episode 3 - Everything We Learned
Paul Dailly at .
If you thought there were already too many secrets at Camp Redwood, then allow us to present American Horror Story Season 9 Episode 3. 
It was by far the best episode of American Horror Story Season 9, and one that featured reveals you would expect to come in the finale. 
Let's run down all of the most significant developments, TV Fanatics.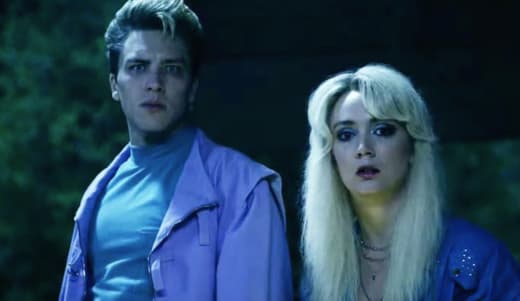 Who the Heck is Nurse Rita?
One of the biggest twists of "Slashdance" focused on the reveal that Rita was just a cover created by Donna Chambers. 
Related: Enjoy UNLIMITED access to thousands of Movies and TV shows with Amazon Prime Video. WATCH ANYWHERE. CANCEL ANYTIME!
What's more, Donna was the one who helped Mr. Jingles escape from the asylum. She's a psychologist who doesn't believe that anyone is really born evil. 
Yes, really.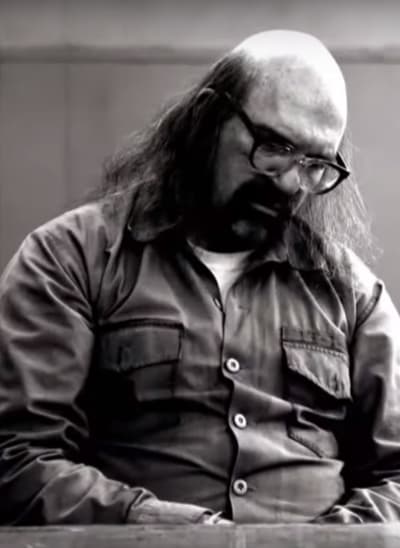 Even more concerning is that she's the reason the murderer is on the loose in Camp Redwood. 
She figured that it would be fun to witness Mr. Jingles back at the scene of the original killing spree. 
Related: American Horror Story Season 9 Episode 1 Review: Camp Redwood
Rita wasted no time in saying that the urge for the killer to turn to murder "needs to be activated by outside circumstances."
Donna said that pornography was the thing to make men become killers because men started to objectify women. 
As for Mr. Jingles, well, he thought his murderous tendencies were a result of all the corn syrup he's consumed over the years. 
One thing American Horror Story has always done well is the crazy one-liners. 
Related: American Horror Story Season 9 Episode 2 Review: Mr. Jingles
But what happened to the real Nurse Rita?
She was kept locked up at Camp Redwood, of course! All roads lead to the place, it seems.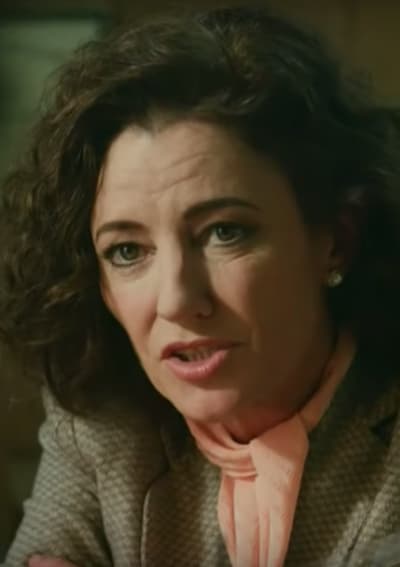 Rita was found by the counselors, but her story was cut short when the killer arrived, slaying her before she got a chance to make an escape. 
Oh, and we can't forget that Rita claimed she had a sitdown with the likes of Ted Bundy, John Wayne Gacy, William Bonin, Patrick Kearney, and Robert "the Butcher Baker" Hansen.
Related: The Walking Dead Season 10 Review: A Breathtaking Return to Form
Is this woman disconnected from reality, or does she have the best connections around? 
We need more answers about her part in all of this.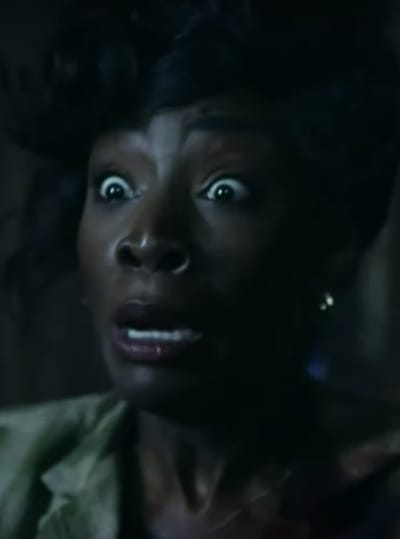 Ray Has a Murderous Secret
Remember how Chet and Ray decided to escape Camp Redwood together?
Well, Ray was the first to bail when the going got tough. 
The pair found themselves with the odds stacked against them inside a ditch. 
Chet almost died when he was impaled through the chest by a spike.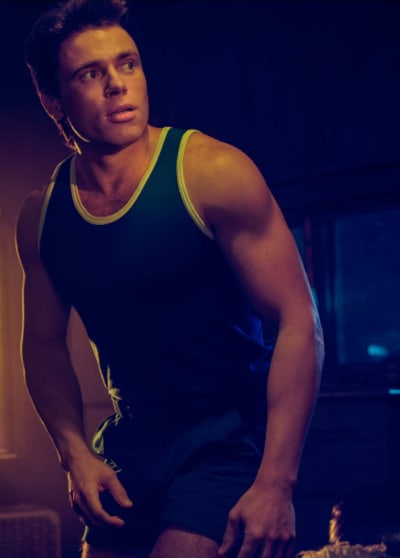 Instead of helping his friend, Ray opened up about a secret from his past, and one that rendered him the WORST. 
Ray thought a student died during Hell Week in college. Instead of alerting anyone that someone was dead, he bundled the young pledge into his car. 
Related: Stumptown Season 1 Episode 2 Review: Missed Connections
He then thought it was a good idea to push the car down a hill, effectively making it look like the pledge had killed himself, either accidentally or on purpose. 
But there was a flaw of epic proportions in the plan: The pledge was still alive when he pushed the car.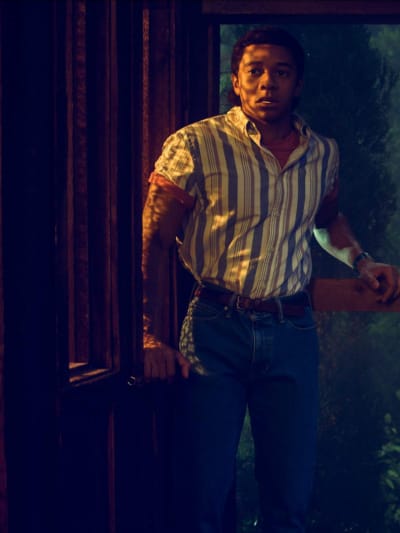 It was too late to save the man, but Ray didn't seem too fazed by it. He learned nothing from the incident and decided to leave Chet in the ditch for dead. 
Just when it seemed like Chet was as good as dead, Xavier and Trevor arrived on the scene and saved his life. 
Now, that was a twist. 
Related: Chicago Fire Season 8 Episode 2 Review: A Real Shot in the Arm
It was nothing compared to what went down at the conclusion of the episode. Ray managed to reunite with Montana, and all seemed right in the world ... until the Night Stalker arrived. 
It was 3 for 3 for Ray as he decided that he was not going to die saving Montana. He hopped on a motorcycle, determined to survive Camp Redwood.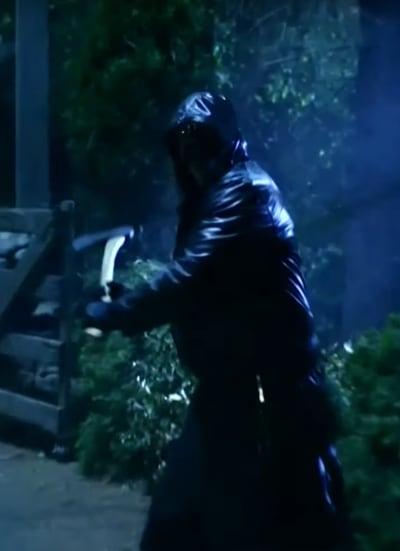 As if by magic, Mr. Jingles appeared on-screen and beheaded him. If that wasn't the most deserved death yet, then I don't know what is. 
Just when it seemed like it was game over for Montana, she started making out with Richard, aka the Night Stalker. 
Holy twist alert!
Montana is the biggest schemer of all, and it appears that she has a target she wants killed. 
"Why haven't you killed her yet?" Billie Lourd's alter ego complains to her just-revealed love interest.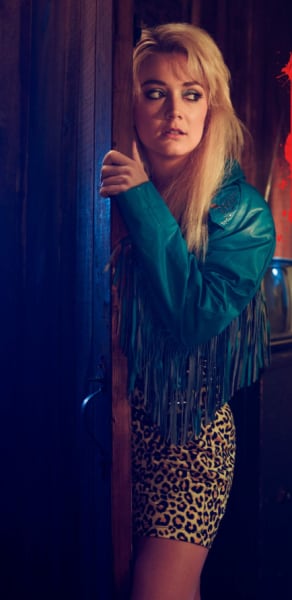 What the eff is going on? 
We have no idea, but we do know we'll be tuning in for American Horror Story Season 9 Episode 4 next week!
What did you think of all the kills? Are you surprised by how many reveals came about during this installment?
Where do you want the series to go now that we know who is working with who?
Hit the comments!
Remember, you can watch American Horror Story online right here via TV Fanatic.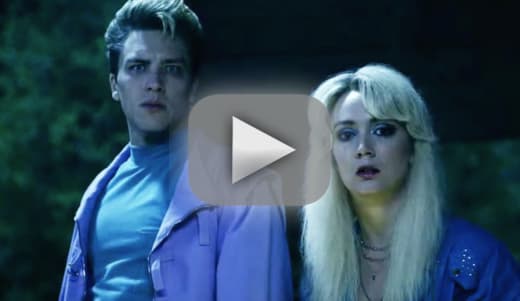 Paul Dailly is the Associate Editor for TV Fanatic. Follow him on Twitter.