Raising Dion Review: An Uneven Series That Doesn't Know What It Wants to Be
Paul Dailly at . Updated at .
What do you do when you find out you're raising a superhero?
That's the question Alisha Wainwright's Nicole Reese asks herself on the latest Netflix series, Raising Dion. 
In essence, the series feels like two different shows that are being forced to go hand in hand, and it's a little jarring.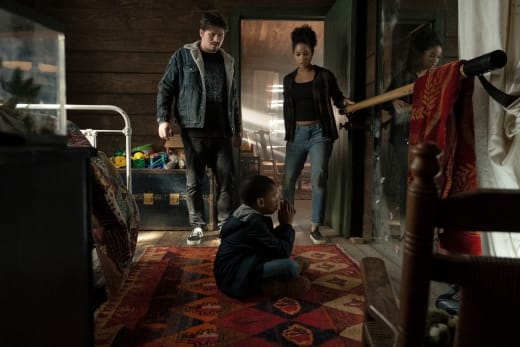 On the one hand, it wants to be a superhero drama. On the other, it wants to be a family drama, and that's what brings many issues come to the forefront. 
It's understandable the creative forces wanted to try something new with the source material, especially in a market littered with superheroes, but it's hard not to wonder if the series would have flowed better as a straight-up superhero drama. 
The superhero aspects are intriguing because Ja'Siah Young is a talented young actor who easily brings the character of Dion to life. The character's journey would have been a more rewarding experience, though, if he was given some darker material. 
Related: Raising Dion: Netflix Unveils Super First Trailer
The truth is, Dion is struggling to make friends after moving to a new school. There's been a void in his life since the loss of his father, and thanks to the way the world works, his mother is struggling to make ends meet. 
Nicole wants to do the best she can by Dion. At times she is too hard on herself, but the moment her son starts exhibiting superhero abilities, everything else falls by the wayside.
All of her problems and struggles disappear because her instincts to protect her child kick into high gear.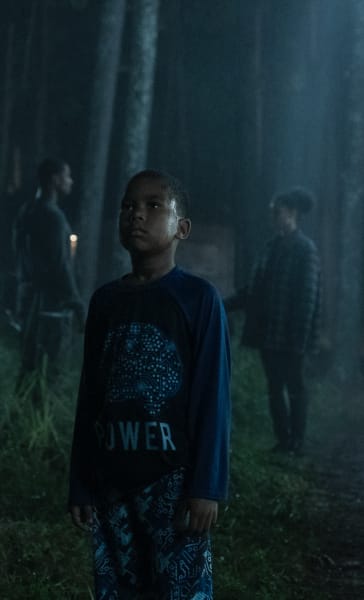 She recognizes that her child is not safe should anyone catch wind of his unique abilities, and that's one of the series' more intriguing plots.
This mother will move mountains to make sure her child is safe -- even if she makes herself look bad in the process. 
When we first meet Nicole, she's all about working to ensure she is providing for her son, but there's some exciting backstory thrown in there that makes her particular storyline just interesting enough to watch more than the first few episodes. 
Related: Jason Ritter Joins A Million Little Things Season 2
Michael B. Jordan is on board as Mark, the deceased husband of Nicole. He is a seasoned actor who plays a different role than those he's played before Raising Dion.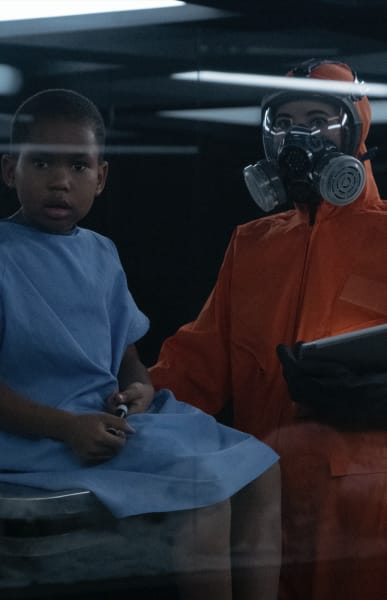 Viewers take to the past thanks to flashbacks to understand what has changed for Nicole and Dion since the loss of Mark. 
Dealing with loss is not easy, but it's clear that most of Nicole's struggles stem from attempting to raise her son without his father. The closest thing Dion has to a father in his life is Pat, his godfather. 
Related: Raising Dion: First Look and Premiere Date for Netflix Superhero Drama
Pat is played by TV Fanatic favorite Jason Ritter. Pat desperately wants to make sure that Dion is cared for and that Nicole is telling him everything he needs to know about his father, but Nicole clashes with Pat.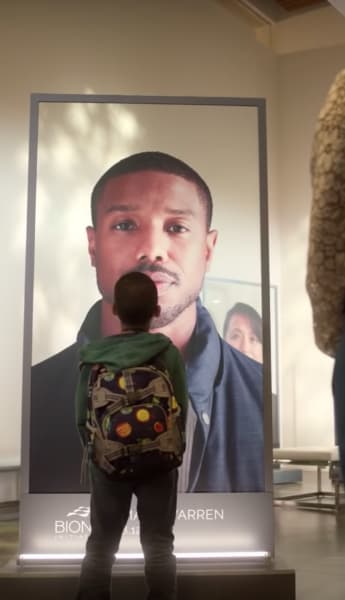 It's not difficult to understand why. There are moments in the early episodes in which Dion overrules his mother in favor of spending time with Pat. Maybe that's a sign that Dion feels closer to his father when he's hanging around with Pat. 
At the root of this narrative is a mother and son struggling to push forward in life after an inciting incident that changed the shape of the life they live. Adding superpowers into the mix complicates things. 
Related: Here's Your First Look at the Third Walking Dead Series
Based on my initial take on the series, it seemed like it was going to become one of my favorites, but it's difficult to recommend a show that doesn't know what it wants to be. 
If we were basing everything on the special effects alone, it would be easy to recommend, but there are so many other factors that go into making a TV show a success. 
As a result of the inconsistencies in tone, Raising Dion comes across as more clunky than fun. That's not the type of series to keep viewers enthralled for very long. 
Related: The Walking Dead Season 10 Review: A Breathtaking Return to Form
The most frustrating thing is that there's little in the way of progression making me believe that if the show returns for a second season, many of the issues will remain. 
Raising Dion is a big swing in a market that is filled with superheroes, but it's not a swing in the right direction. If you're looking for a superhero drama that knows what it is, then look at The Umbrella Academy. 
That show delivered superhero elements as well as family drama with ease purely by knowing what tone it wanted to take. 
It's also available to stream on Netflix, and you will probably have way more fun. 
Okay, TV Fanatics. 
Will you give this series a shot?
If so, it debuts in its entirety on Friday, October 4, on Netflix. 
Paul Dailly is the Associate Editor for TV Fanatic. Follow him on Twitter.