Will & Grace Final Season Promo: Grace is Pregnant!
Paul Dailly at .
Will & Grace fans were given some reasons to celebrate on Tuesday:
1. The show's final season premiere date has been moved up from midseason to THIS month. 
2. One of the major characters are with child.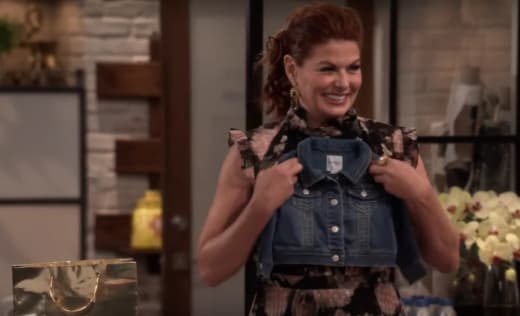 Mere moments after the network dropped the bomb that Will & Grace Season 11 was coming off the bench following the cancellation of Sunnyside, the official trailer dropped. 
The trailer in question drops quite the bombshell on fans as Grace realizes that she's pregnant. 
Despite having a meltdown on a subway to a random stranger, the soon-to-be mother quickly changes focus and realizes that this is a positive thing for her. 
But Jack just can't seem to refrain from lobbing some age jokes at her. Oh yes, Grace's initial concern with being pregnant was that she felt she was too old to carry a child. 
Related: Sunnyside Canceled as Will & Grace Final Season Gets Earlier Return Date
Grace is understandably freaking out about things, but it doesn't stop her from purchasing cute baby clothing. 
Grace is one of the most fashionable people around, so you can bet your bottom dollar that her child will follow suit.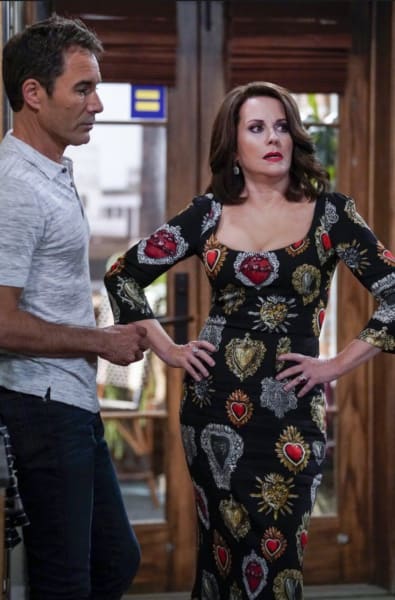 Karen has some jokes as well, mostly about how Grace will not be able to wear any of her child's clothing. 
The laughs appear to be back after the less than stellar Will & Grace Season 10, and that's a good thing. 
Related: Will & Grace: Ending After Season 11
What we don't know is who the baby daddy is. Is it her former flame Noah or new lover Marcus? 
It's entirely possible that we could be in for a flashforward in which it's neither of those two. 
The show's final season announcement broke over the summer, confirming what many fans expected.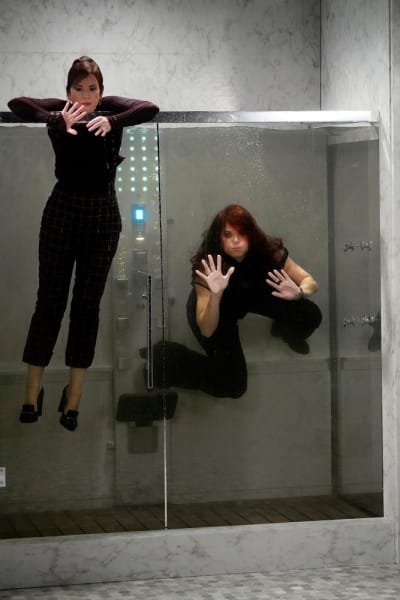 "We think of the Will & Grace [revival] episodes the way Karen Walker thinks of martinis — 51 is not enough, 53 is too many," executive producers Max Mutchnick, David Kohan and James Burrows said in a statement at the time.
"That is why, after consulting with the cast, we all have decided this will be the final season of Will & Grace."
Have a look at the full trailer below and hit the comments with your thoughts on it. 
Remember, you can watch Will & Grace online right here via TV Fanatic. 
The series returns Thursday, October 24. 
Editor's Note: Our system got updated! Now, you'll be able to scroll through many articles at once. That required a bit of a change to the comments, though, and now you have to click the blue "comments" bar at the bottom of an article to access them.
There are also two segments to comments now. You can either comment using Facebook or Disqus. Either way, you can SEE both types of comments. We hope that will be more inclusive of our community at large and that the conversations will grow as a result.
Paul Dailly is the Associate Editor for TV Fanatic. Follow him on Twitter.