Fanatic Feed: Big Door Prize Trailer, Last Kingdom Movie Trailer, & More!
Paul Dailly at .
Here is a wrap-up of all the news you need to know from Wednesday, March 8, 2023.
Apple TV+ has dropped the official trailer for the character-driven comedy The Big Door Prize, created by Emmy Award-winner David West Read, and starring an ensemble cast led by Chris O'Dowd.
The new 10-episode half-hour comedy, set for its premiere this month at SXSW, will debut globally with the first three episodes on Wednesday, March 29, followed by one new episode weekly every Wednesday through May 17 on Apple TV+.
Based on M.O. Walsh's novel of the same name, The Big Door Prize tells the story of a small town that is forever changed when a mysterious machine appears in the general store, promising to reveal each resident's true life potential.
"Dusty Hubbard (O'Dowd), a seemingly content, cheerful family man and high school teacher, watches everyone around him reevaluate their life choices and ambitions - based on the machine's printouts - and is forced to question whether he is truly as happy as he once thought," the logline reads.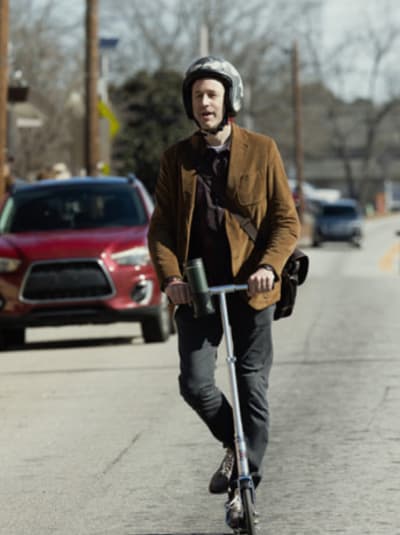 "While he remains skeptical of the machine, his wife, Cass (Gabrielle Dennis), indulges in the dream that there's something bigger out there for her," Apple TV+ adds.
"Like many of Deerfield's residents, the couple has lived a relatively safe, uncomplicated life, until the arrival of the Morpho machine."
"However, all of that is about to change when the community is forced to reconcile with their unfulfilled achievements in pursuit of a better future."
Check out the trailer below.
Netflix has unveiled a dramatic first trailer for Love Is Blind Season 4.
The series returns on March 24.
"Singles who want to be loved for who they are have signed up for a less-conventional approach to modern dating in Seattle, and will choose someone to marry without ever meeting them," Netflix's updated description reads.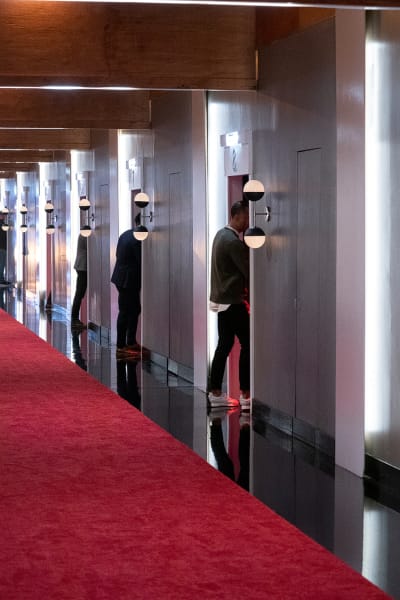 "Over several weeks, the newly engaged couples will move in together, plan their wedding and find out if their physical connection matches their strong emotional bond developed in the Pods."
"When their wedding day arrives, will real-world realities and external factors push them apart, or will they marry the person they fell blindly in love with? Hosted by Nick and Vanessa Lachey, this addictive 12-episode series will uncover whether looks, race or age do matter, or if love really is blind."
Paramount+ today announced that the second season of the adult animated series Beavis and Butthead will premiere two episodes on the service Thursday, April 20 in the U.S. and Canada, and in Australia and the U.K. on Friday, April 21, with further international markets to follow.
In the second season, "Beavis and Butt-Head triumphantly return as two guys who like things that are cool and don't like things that suck."
Created and voiced by writer, producer and director Mike Judge, the characters of Beavis and Butt-Head originated in Judge's 1992 short film Frog Baseball, which was broadcast by MTV's animation showcase Liquid Television.
Check out the teaser below.
At long last, we will see the conclusion of The Last Kingdom franchise.
Netflix's movie event, Seven Kings Must Die, is set to premiere on April 14.
Alexander Dreymon reprises his lead role as the great warrior Uhtred of Bebbanburg, who must ride once more across a fractured kingdom with several of the series' much-loved returning characters as they battle alongside and against new allies and enemies.
Following the death of King Edward, a battle for the crown ensues as rival heirs and invaders compete for power. And when an alliance comes seeking Uhtred's help in their plans, Uhtred faces a choice between those he cares for most and the dream of forming a united England.
Paul Dailly is the Associate Editor for TV Fanatic. Follow him on Twitter.