Thursdays 10:00 PM on CMT
Love Like Mine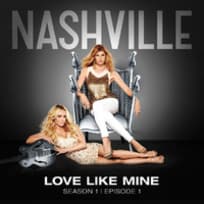 As Heard On:
Gunnar: Wanna help me set up our band's Twitter profile?
Scarlett: We already have a Twitter profile?
Gunnar: Of course. We got to generate publicity. We just need a photo, that's all.
Scarlett: Why?
Gunnar: Well, if you don't upload a photo, then you're just an egg, and no one takes you seriously when you're just an egg.
Friends? We're more than friends, we're partners.

Gunnar