As TV fans we love a nothing more than a good wedding episode. They bring romance and drama…and if we're very lucky, an amazing dress!
Whether it's traditional or contemporary, elegant or quirky, lace or newspaper (yes, we said newspaper!), the wedding attire says a a lot about the bride.
Some of these ceremonies ended with a couple experiencing wedded bliss while other couples never made it down the aisle but they all have one thing in common…a wedding dress we'll always remember.
Check out our 15 Wedding Gowns We'll Never Forget.
1. Kate Beckett - Castle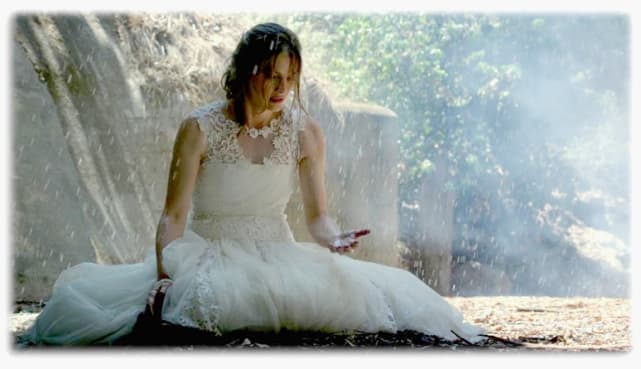 2. Claire Randall - Outlander
3. Leslie Knope - Parks and Recreation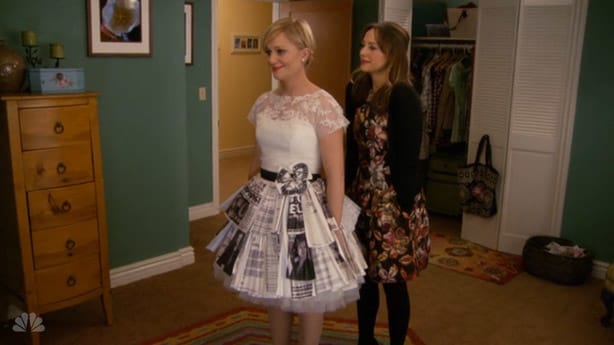 4. Dr. Temperance Brennan - Bones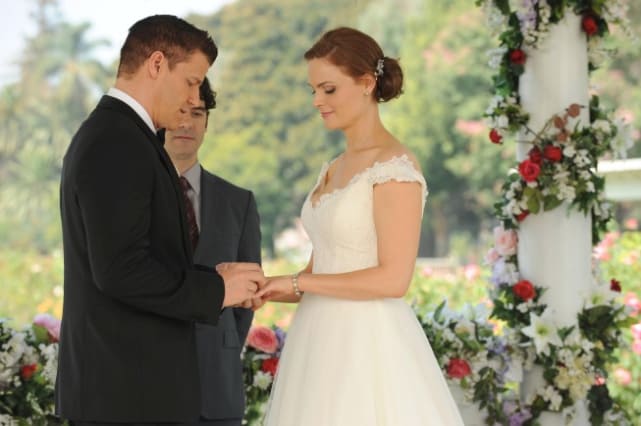 5. Emily Thorne - Revenge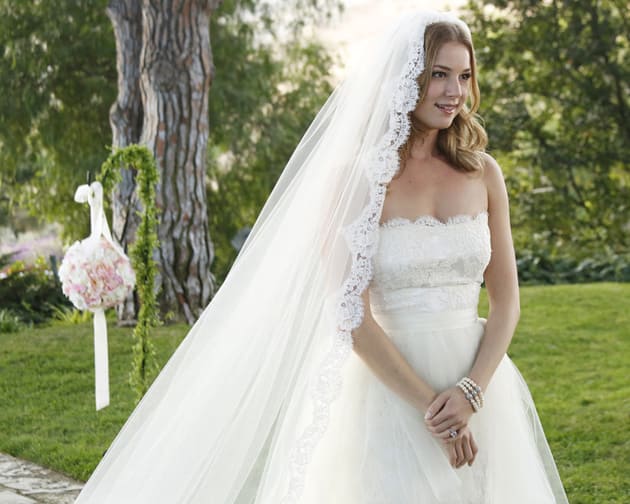 6. Blair Waldorf - Gossip Girl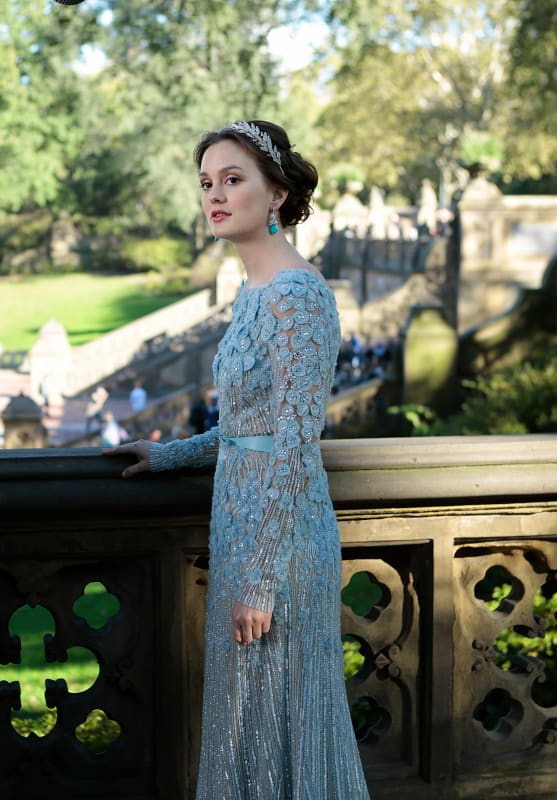 7. Mary Morstan - Sherlock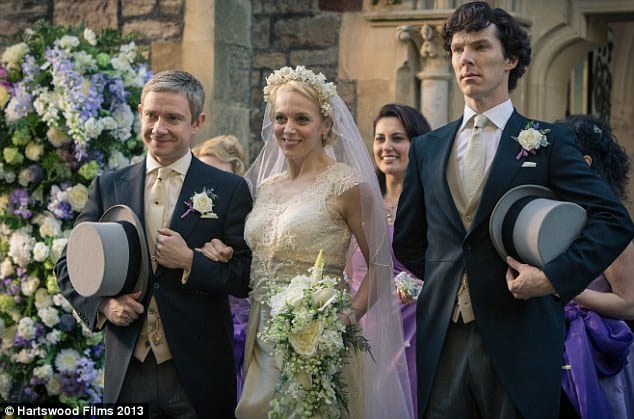 8. Jasmine Trussell - Parenthood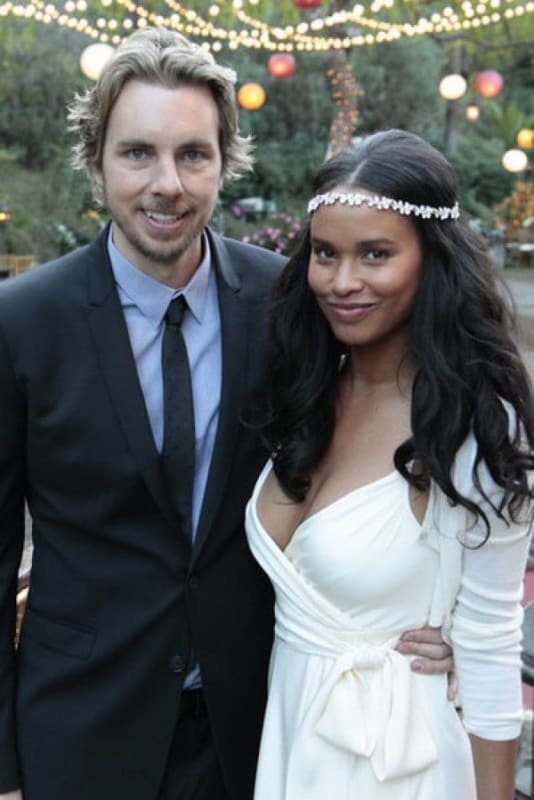 9. Charlotte York - Sex and the City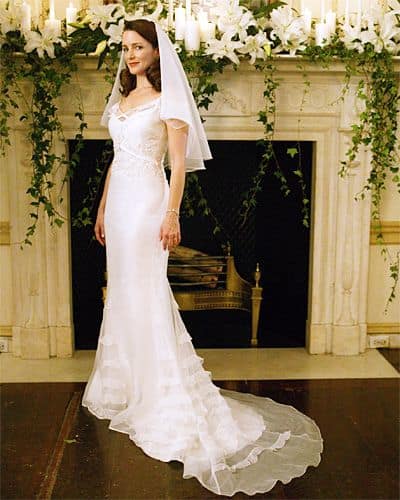 10. Lady Rose - Downton Abbey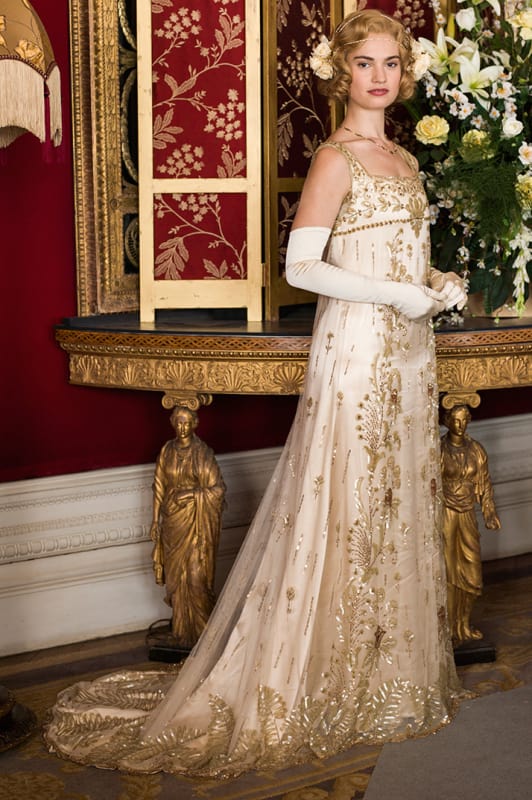 11. Monica Gellar - Friends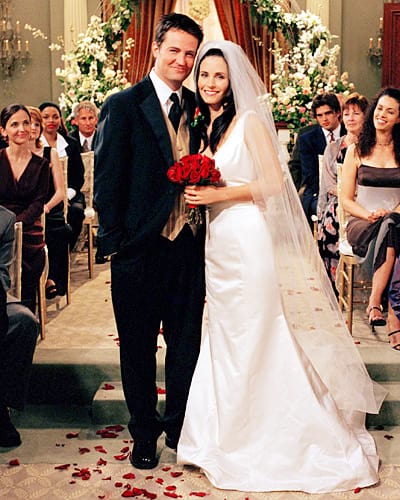 12. Pam Beesly - The Office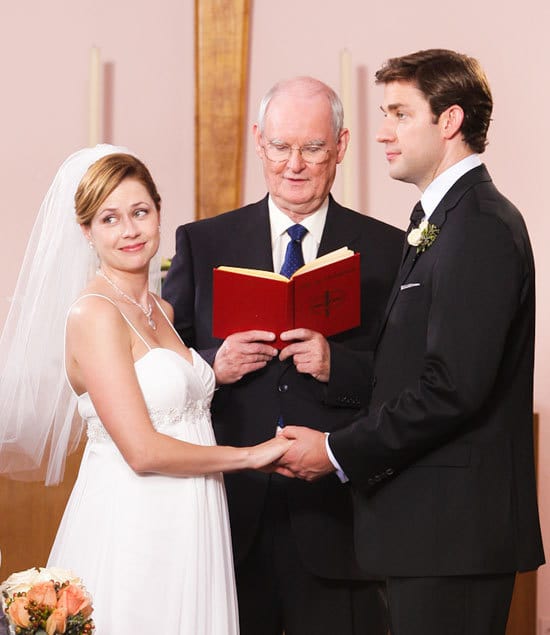 13. Queen Mary Stuart - Reign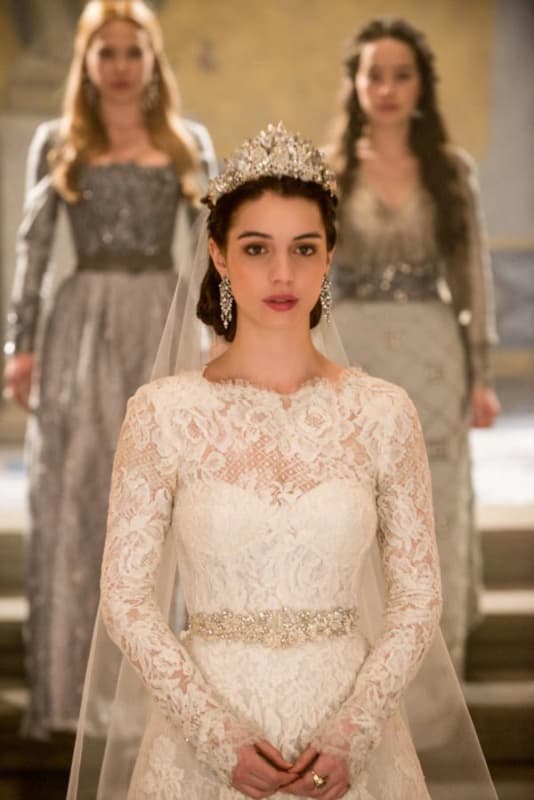 14. Rachel Berry - Glee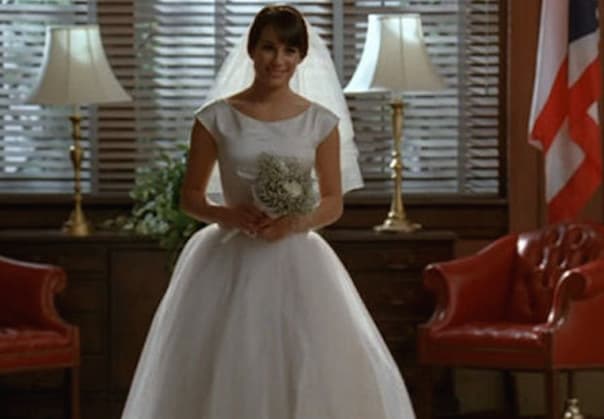 15. Dr. Callie Torres & Dr. Arizona Robbins - Grey's Anatomy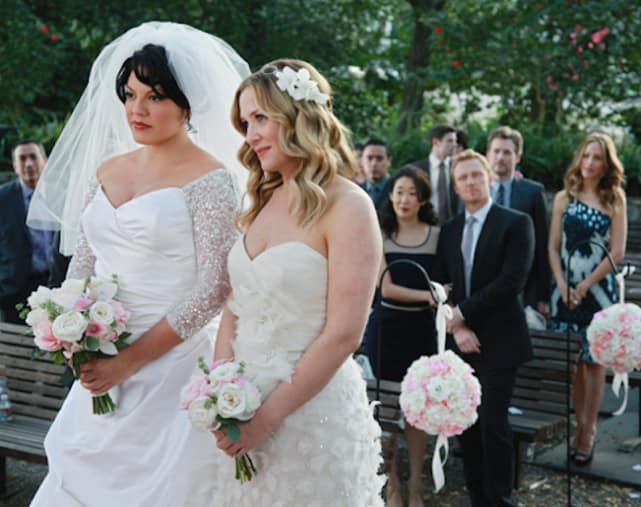 Wait! There's more! Just click "Next" below:
Next