Dead Of Summer Photos from "She Talks To Angels"

Jay Ruymann at .
Will we ever get over that killer twist?
Revealing Amy as the secret killer, the one who has been trying to revive Malphas from the beginning, adds an entirely new layer to the characters, especially Amy. She played the innocent all summer as Holyoke attempted to murder her.
If only they'd listened. Can they stop Amy? Will Blair and Drew come back to Camp Stillwater, or have they officially escaped?
There's so many questions we still have, especially as to Jessie's being the pure one, the chosen one to stop Malphas.
Check out the photos from Dead Of Summer Season 1 Episode 10 below and tune in Tuesday August 30 at 9/8c!
1. Bloodbath - Dead of Summer Season 1 Episode 10
2. Can She Be Stopped? - Dead of Summer Season 1 Episode 10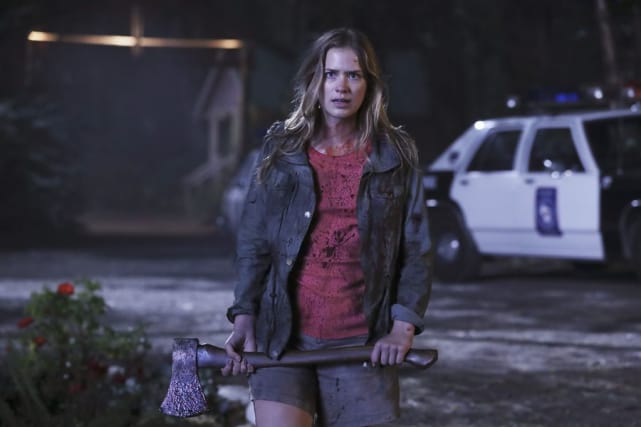 3. Townie and Braces - Dead of Summer Season 1 Episode 10
4. Don't Speak! - Dead of Summer Season 1 Episode 10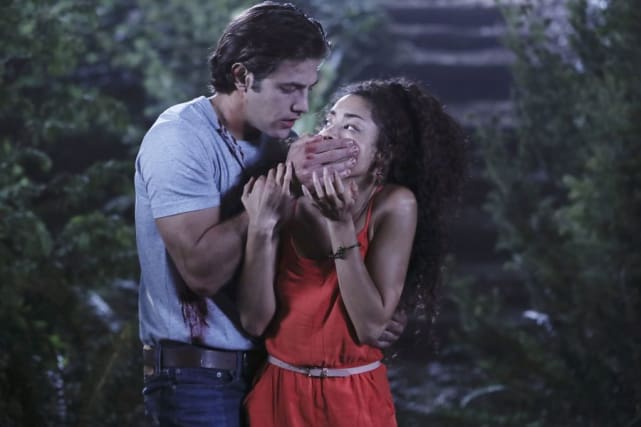 5. Jessie and Alex - Dead of Summer Season 1 Episode 10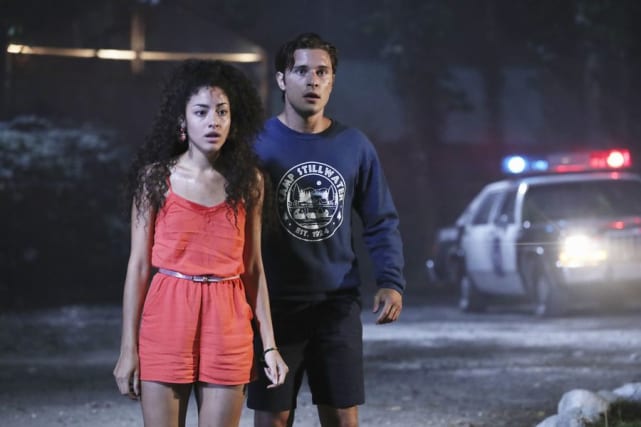 6. Sweat And Tears - Dead of Summer Season 1 Episode 10
Wait! There's more Dead Of Summer Photos from "She Talks To Angels"! Just click "Next" below:
Next