Gotham is a busy place these days.
Jim is still chasing after Indian Hill escapees. His latest was Jervis Tetch's sister Alice, the girl with the poisonous touch.
We don't think the Mad Hatter is going to sit by silently while his sister sits at the GCPD, and based on these pictures it looks like he's recruiting some friends to help him out.
Could it be Tweedledee and Tweedledum? What kind of havoc will they wreak on Gotham and the GCPD? It's certainly not going to be good if Jervis' stopwatch is involved!
It also looks like Nygma has dived right into his new role after being released from Arkham on Gotham Season 3 Episode 3. We're guessing he's Oswald's new campaign manager, and we can't wait to see how these two interact to get him elected.
Take a look at the photos from Gotham Season 3 Episode 4, "New Day Rising" and speculate away!
Gotham airs on Monday, October 10 at 8/7c on FOX. If you need to catch up before then, you can watch Gotham online right here via TV Fanatic.
1. Nygma in Charge - Gotham Season 3 Episode 4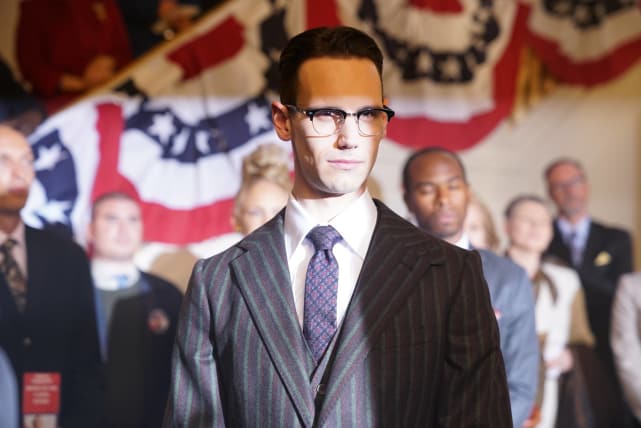 2. On the Take - Gotham Season 3 Episode 4
3. Busted - Gotham Season 3 Episode 4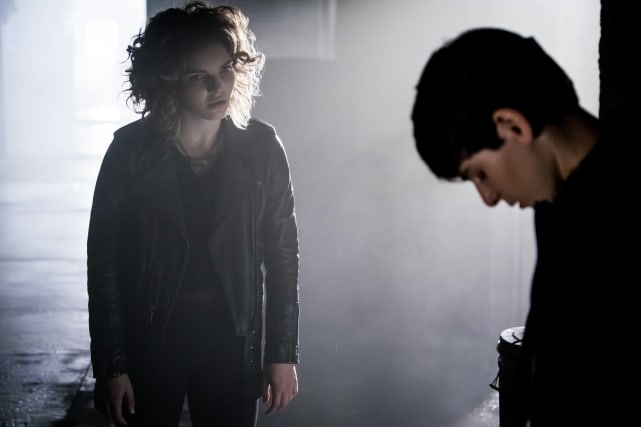 4. So Sad - Gotham Season 3 Episodr 4
5. Behind Me - Gotham Season 3 Episode 4
6. In the Shadows - Gotham Season 3 Episode 4
Wait! There's more Gotham Photos from "New Day Rising"! Just click "Next" below:
Next