Pretty Little Liars Photos from "Unbridled"

Carissa Pavlica at . Updated at .
In Pretty Little Liars Season 4 Episode 23, the girls are going undercover as charitable Liars when they help Mrs. DiLaurentis to try to find out what she's up to when it comes to Ali.
These photos leak a surprise that wasn't shown in the promo -- the return of the blood that ties Spencer to Ali -- Jason DiLaurentis!
1. Dean Checks in on Spencer
2. Dean's a Good Friend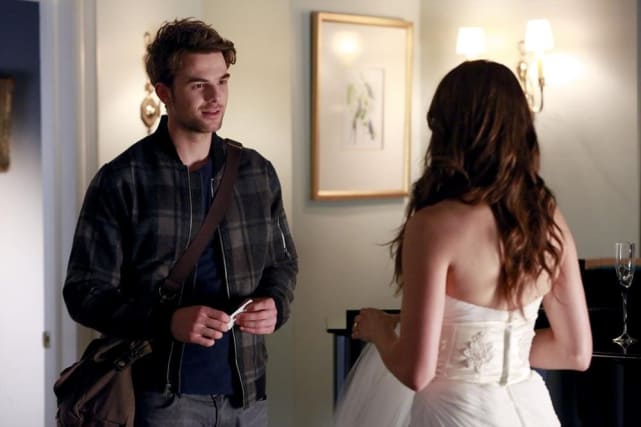 3. A Friendly Hug for Spencer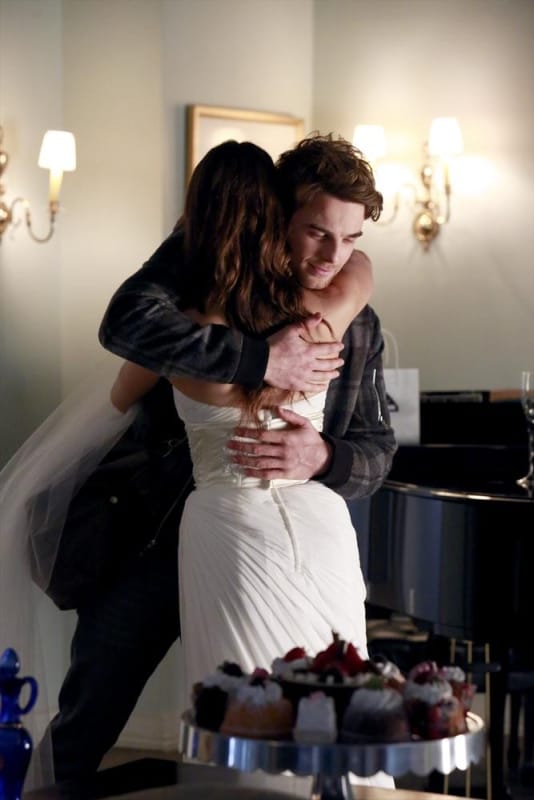 4. Spencer's Fidgeting with her Dress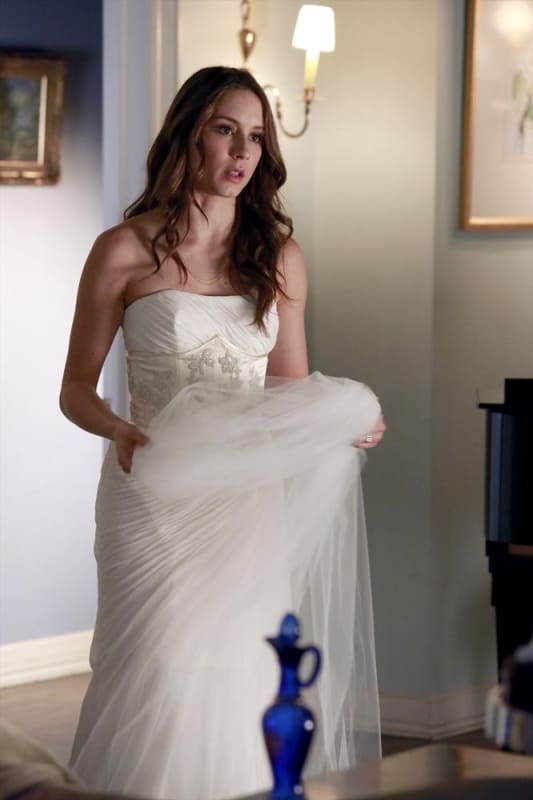 5. Not so Welcome Home Jason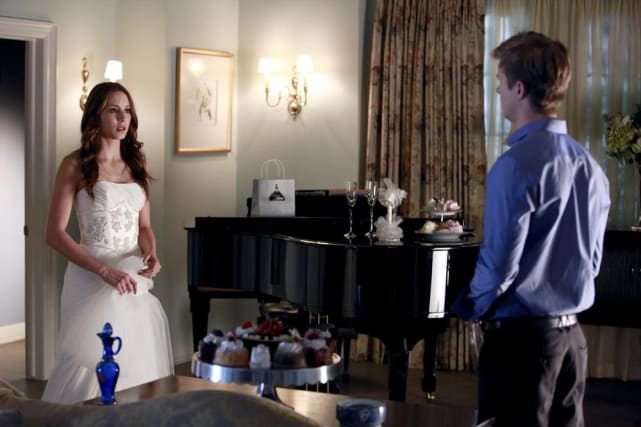 6. Spencer Doesn't Like It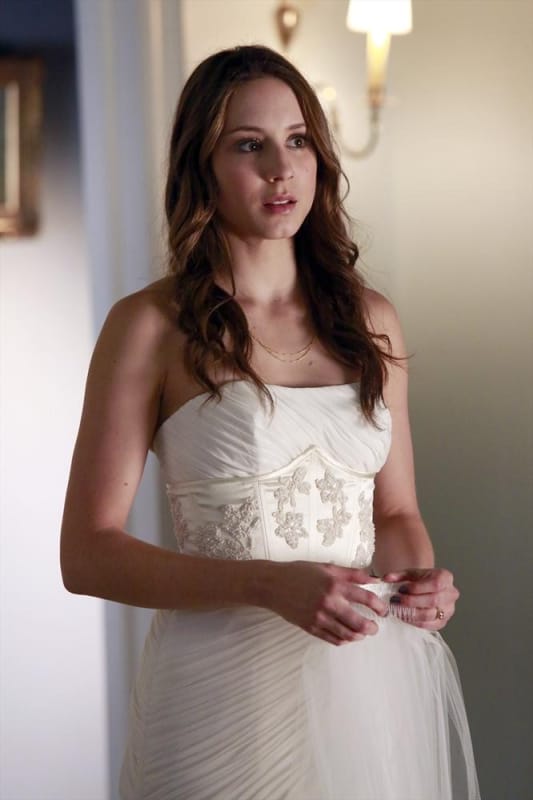 7. Spencer's Arguing her Point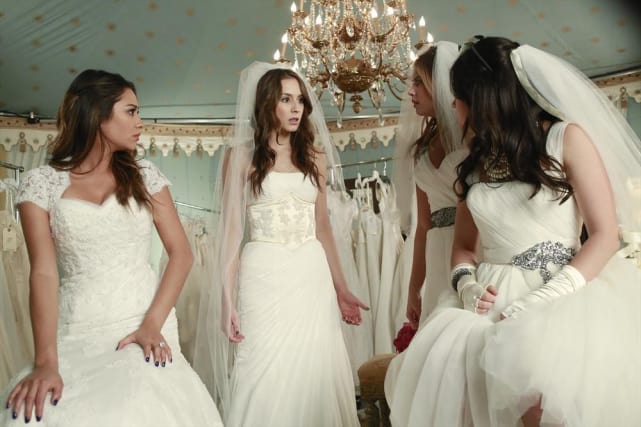 8. All Eyes on Spencer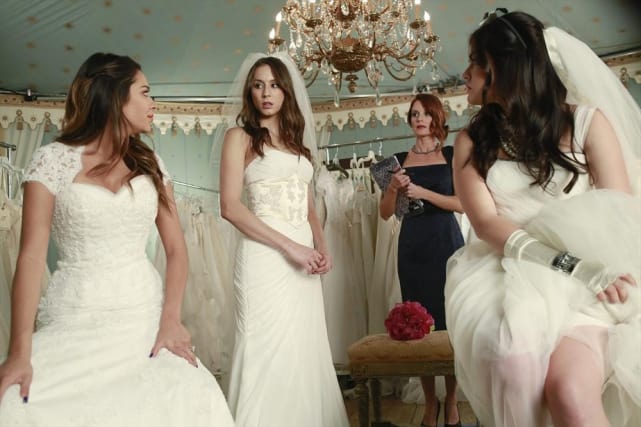 9. Spencer in her Fateful Gown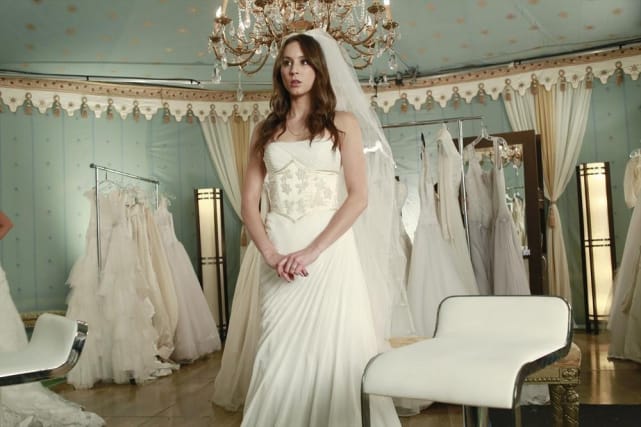 10. Ashley is All Smiles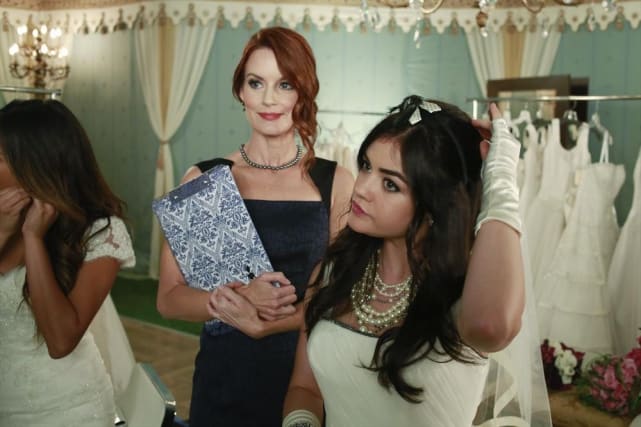 11. Ready for the Catwalk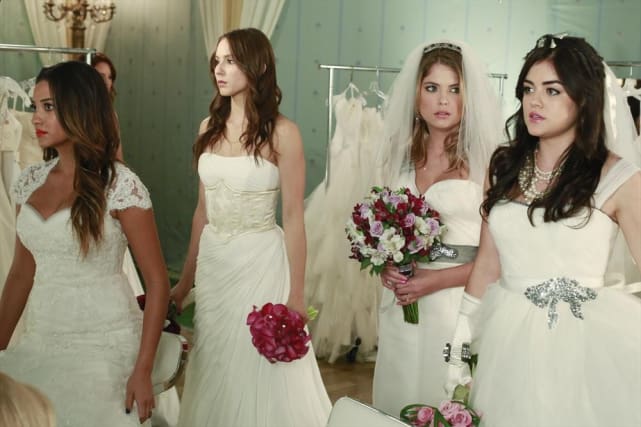 12. Pretty Little Brides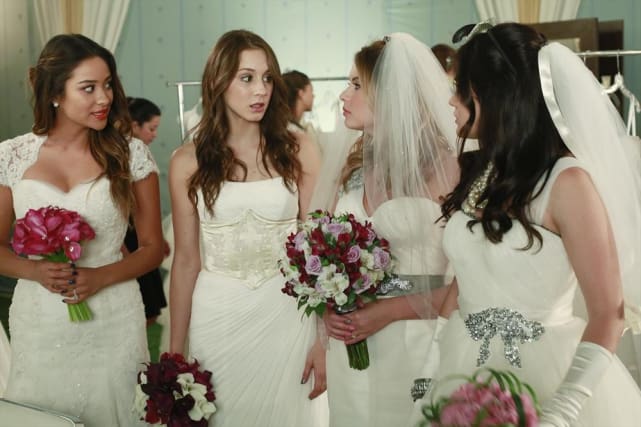 13. Lending a Helping Hand
14. Ashley Imagines Hanna Walking Down the Aisle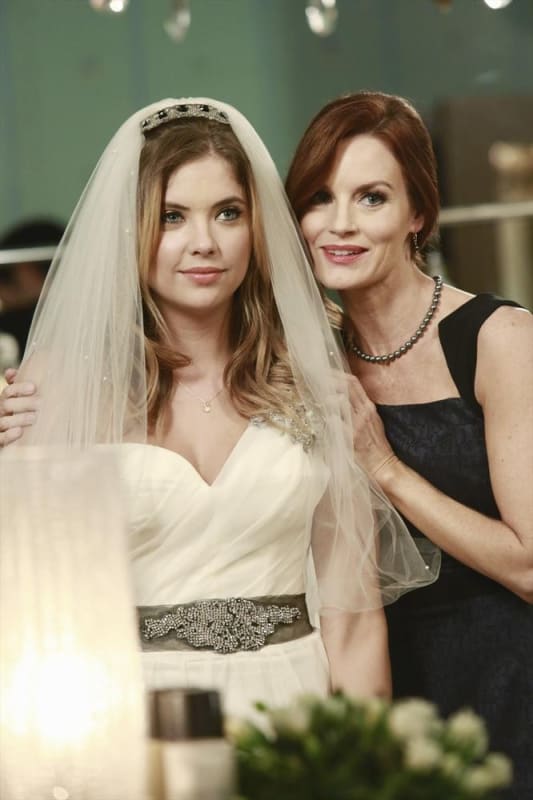 15. Admiration and Sour Acceptance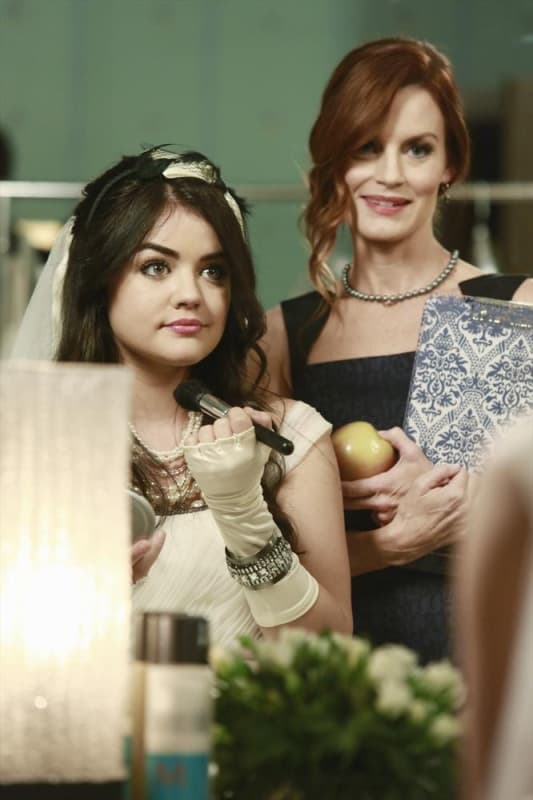 16. Shocked Liars
17. Unhappy Charity Bride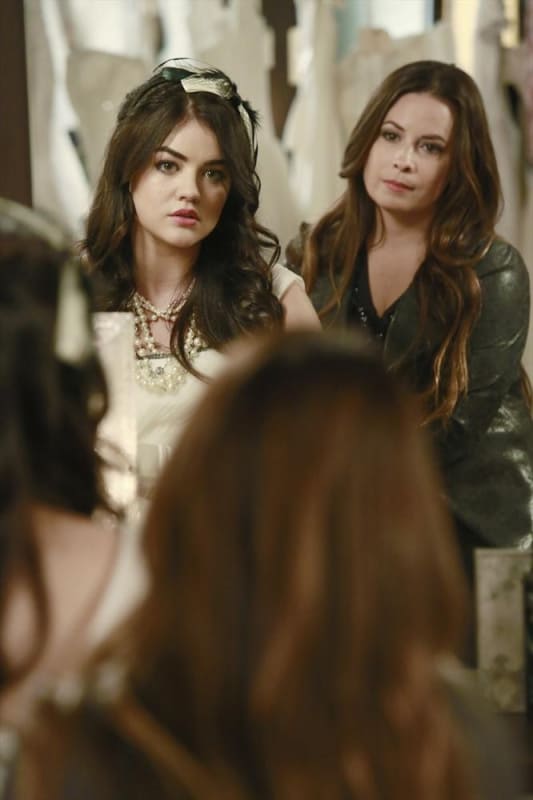 18. Ella Looks Concerned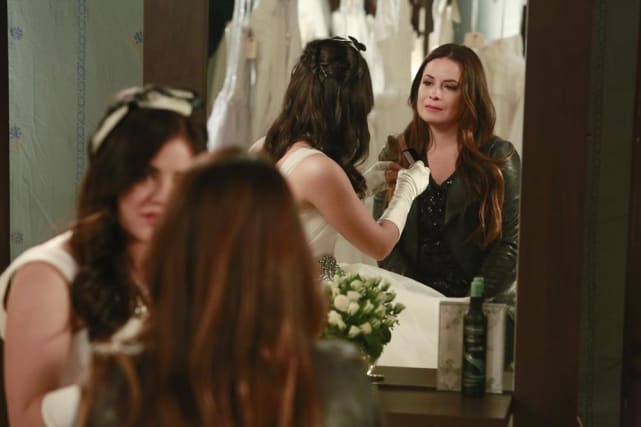 19. Ella Imagines Aria's Wedding Day
20. Here Comes Bride Aria?!?
Wait! There's more! Just click "Next" below:
Next