Riverdale Photos From "Chapter Thirty-Three: Shadow of a Doubt

Justin Carreiro at .
Election fever has hit the town of Riverdale! After weeks of campaigning, it's finally time for Fred Andrews and Hermione Lodge to have a mayoral debate on Riverdale Season 2 Episode 20.
Both candidates have very different platforms, especially when one of them is plotting to turn Southside High into a prison. They've tried to keep things civil for the most past; they have a shared past and they're doing it for their kids. But, tensions have sparked more recently between them.
Related: Get Comic Con HQ via Prime Video Channels to Stream Original Series, Past Comic-Con Panels & More!
With all their platforms and hidden agendas, their fate will be left up to the people with the real power: The voters.
Based on the preview photos below, Hermione and Fred are taking their cases to the people in their big debut. Will their debate will a respectful night or will mud be slung with a shocking take down?
Check out the photos below from "Chapter Thirty-Three: Shadow of a Doubt," which airs Wednesday, May 2 on The CW.
And don't forget, you can watch Riverdale online via TV Fanatic to get caught up on all the past drama.
1. Civil Enemies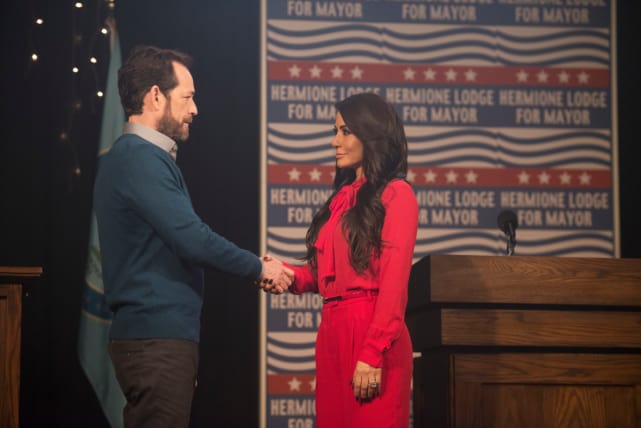 2. Mayoral Debate
3. Moderator
4. Hermione For Mayor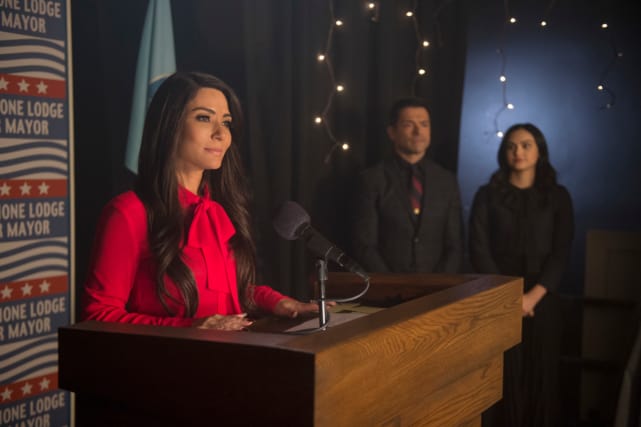 5. Fred For Mayor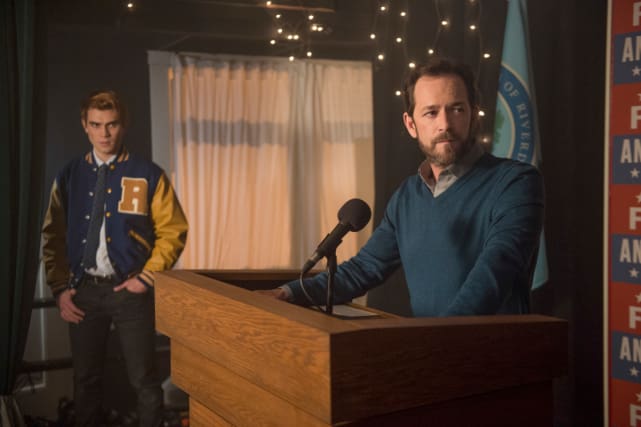 6. Cousin Confidant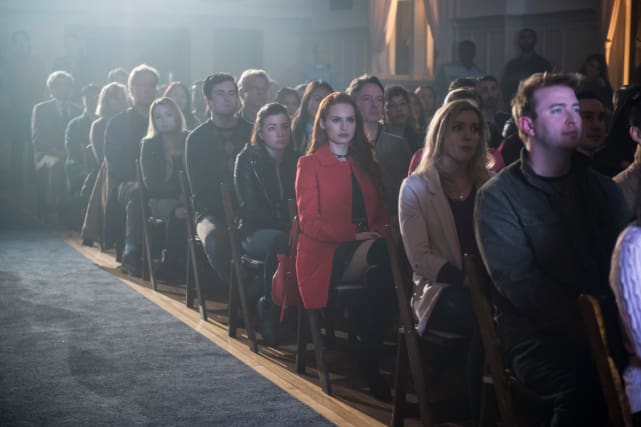 Wait! There's more Riverdale Photos From "Chapter Thirty-Three: Shadow of a Doubt! Just click "Next" below:
Next