Exactly what, or who, is the Darkness coming in Supernatural Season 11?
Well, if you were hoping to find some answers when the photos for Supernatural Season 11 Episode 1 were released, you can release your breath now. You won't find them here. I don't think.
There is a baby in the photos, which could mean the Darkness will take on the form of an infant...and it will grow really fast into a formidable foe? Or nothing of the sort. Who knows?!
Until we do know, gaze in wide wonder at Cas, Crowley, Sam and Dean and tune in Wed., Oct. 7 at 9/8 for the premiere.
If you need a refresher, you can watch Supernatural online via TV Fanatic to catch up!
1. Bloody Angel - Supernatural
2. Roll Out the Barrel - Supernatural Season 11 Episode 1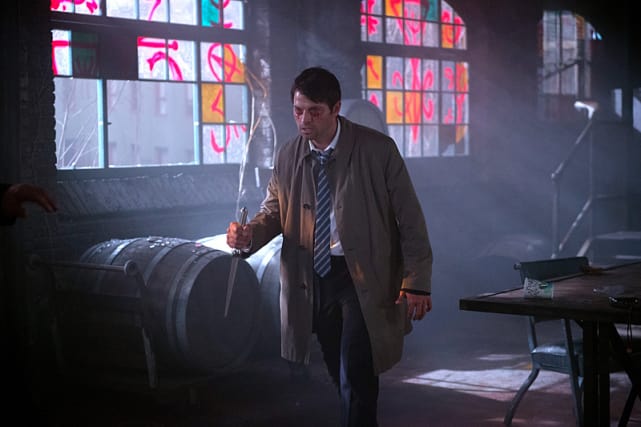 3. Still Standing - Supernatural Season 11 Episode 1
4. Hello Boys - Supernatural Season 11 Episode 1
5. Hello Sam! - Supernatural Season 11 Episode 1
6. Hey Baby - Supernatural Season 11 Episode 1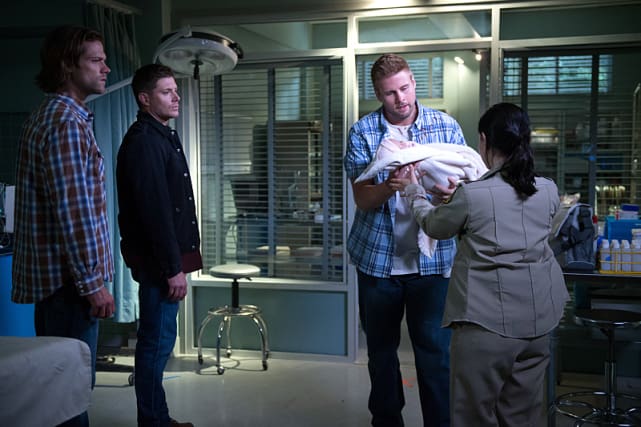 Wait! There's more Supernatural Photos from "Out of the Darkness, Into the Fire"! Just click "Next" below:
Next
Show:

Episode:

Related Photos:

Related Posts:

Created by:

Published: