The 100: 61 Times Bellarke Debunked Their "Non-Romantic Soulmates" Title

Rachel Foertsch at .
Lately, fans of The 100 have been frustrated with the series for very valid reasons.
After years of teasing and build-up between the leads of the show, the Season 5 finale did little to progress their relationship in the direction the audience was led to believe it had always been heading.
Related: The 100: 39 Softest Bellamy and Clarke Moments
With Bellamy still dating Echo and the spirit of Clarke's former love now in her child, things are a little weird, to say the least.
In contrast to things said in the past, Bellamy and Clarke have now been dubbed the title "non-romantic soulmates." And if we're being honest, that literally makes no sense at all.
Related: The 100: 47 Times We 'Shipped Bellamy and Clarke
Not only is this different than what the writers had originally said about the pairing, but it's completely different than what we have witnessed on the show itself.
While shipper goggles can often cause misinterpretations, when it comes to The 100, the emotion behind Bellamy and Clarke's scenes are made abundantly clear.
Related: The 100 Season 6: Bellarke or Bust
It's so clear in fact, that the show is starting to lose its credibility by using screentime to string along the audience rather than using it to further an awesome story.
People who believe that Bellamy and Clarke's relationship is made up of purely platonic moments, have to understand that just isn't the way television works. Every single scene is thought-out, emphasized, and filmed the way that it is for a reason.
Related: The 100: 9 Season 5 Moments Convincing Us of a Bellarke Romance
We've listed 61 moments below that led us to believe Clarke and Bellamy were soulmates in every sense of the word.
And remember, you can witness these moments for yourself by watching the 100 online right here at TV Fanatic!
1. When Bellamy caressed Clarke's face to comfort her on 2x08 "Spacewalker"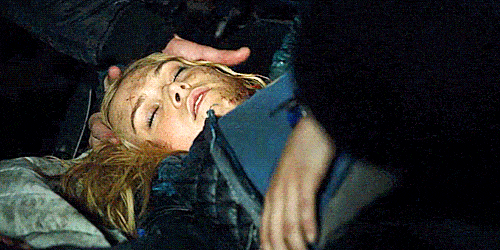 2. When there was a close up of Bellamy gazing at Clarke on 1x03 "Earth Kills"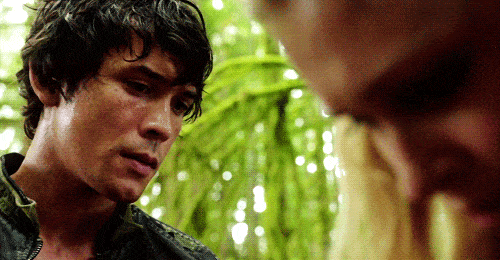 3. When Clarke watched Bellamy sleep on 4x03 "The Four Horsemen"
4. When Bellamy gets injured and tries to continue limping after Clarke to save her on 3x02 "Wanheda: Part Two"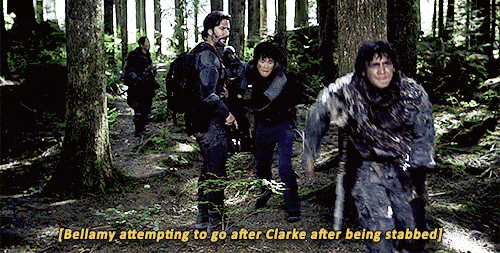 5. When Clarke and Bellamy watch the culling together in comparison to Raven and Finn on 1x05 "Twilight's Last Gleaming"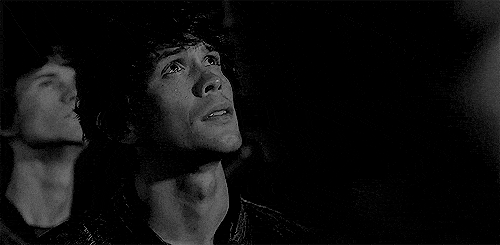 6. When Jaha picked up on their connection on 4x03 "The Four Horsemen"
Wait! There's more The 100: 61 Times Bellarke Debunked Their "Non-Romantic Soulmates" Title! Just click "Next" below:
Next