We're nearing the end of The 100 Season 4, and the time may have finally arrived to bid farewell to a beloved character. Our first major death of the season will most likely take place during the conclave held by all of the clans to determine which group will be able to survive the oncoming apocalyptic Praimfiya in the bunker.
On The 100 Season 4 Episode 9, Clarke did her best to resolve the clans' in-fighting before war broke out, but she failed. On the bright side, instead of war, it's just a Hunger Games-style fight to the death between one representative from each of the clans. That's sort of better, right?
Based on released images from the upcoming installment, Luna, Ilian, and Octavia will all definitely be in the thick of the fight. But who will walk away the sole survivor? Or will a well-time twist allow multiple characters to survive the conclave?
Check out these photos from The 100 Season 4 Episode 10 below for a hint of what's to come, and tune in to watch "Die All, Die Merrily" on Wednesday, May 3rd at 9/8c on The CW.
Remember that you can also watch The 100 online here at TV Fanatic anytime to catch up on any of the post-apocalyptic drama you might have missed!
1. Luna — The 100 Season 4 Episode 10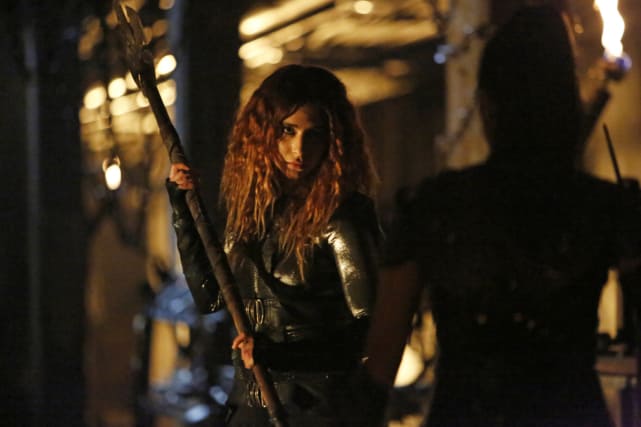 2. Bellamy — The 100 Season 4 Episode 10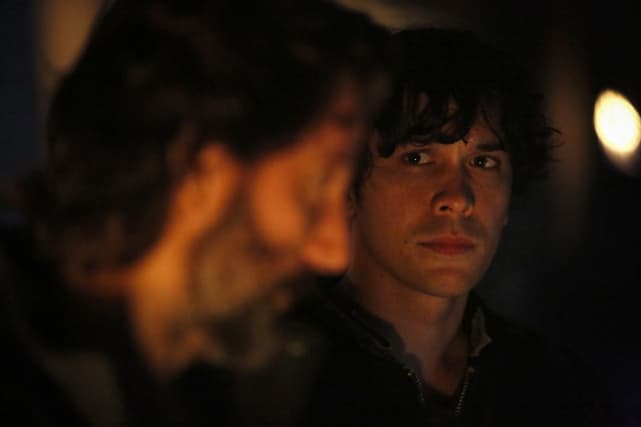 3. Kane — The 100 Season 4 Episode 10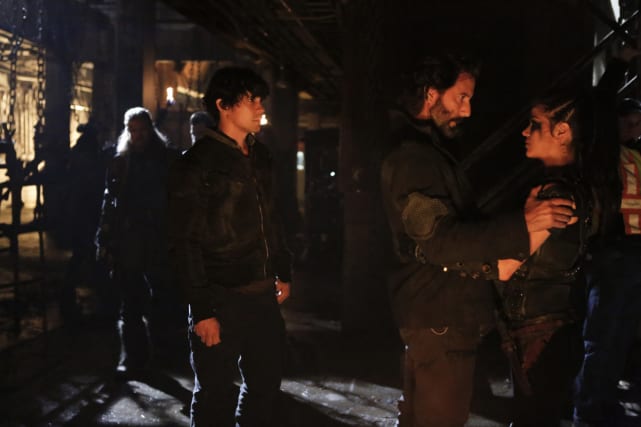 4. Roan — The 100 Season 4 Episode 10
5. Echo — The 100 Season 4 Episode 10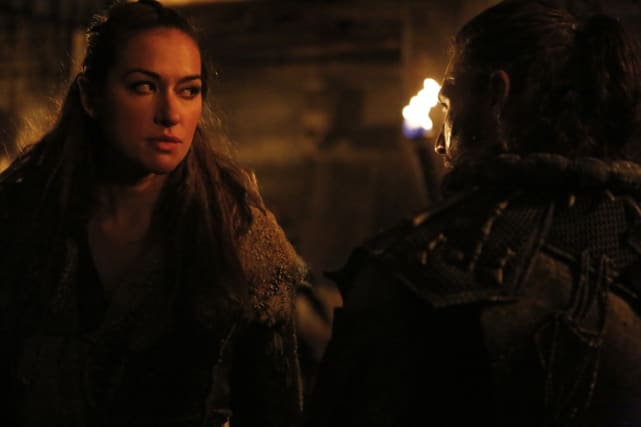 6. Octavia Prepares For Battle — The 100 Season 4 Episode 10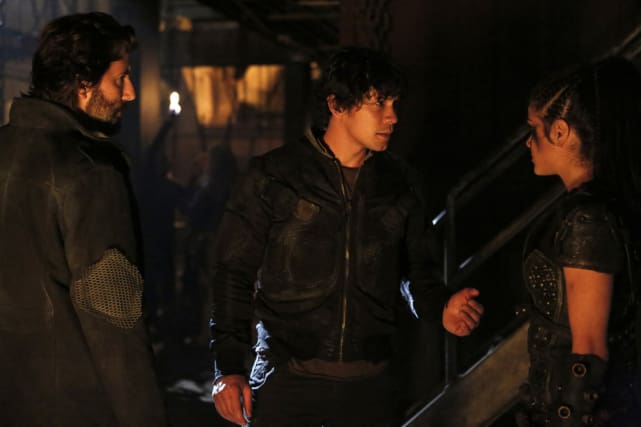 Wait! There's more The 100 Photos from "Die All, Die Merrily"! Just click "Next" below:
Next
Show:

Tag:

Episode:

Related Photos:

Related Posts:

Created by:

Published: