Devon and Priya's wedding day has arrived, and it's a grand affair.
One of many questions that we are clambering to know and have answered on The Resident Season 2 Episode 9 is will Devon and Priya go through with their wedding?
So much has happened leading up the day that it's possible the couple will never make it down the aisle. It would be a pity, too. Based on some of the stills below, it's a stunning event, and many of Chastain's beloved characters are involved or in attendance.
Related: Watch Real Lives, Real Stories, & Real Celebrities on Reelz Channel via Prime Video Channels!
Whether or not the event will end in a disaster remains to be seen, but it has to leave CoNic fans imagining when or if the two of them will ever make it down an aisle themselves. They appear to be enjoying the occasion.
It should serve as a nice distraction given Marshall's health scare. Nic will play support system yet again when Marshall falls ill, and Conrad doesn't know what to make of it.
There's still a matter of Bell and Marshall working together to thwart a pending threat to the hospital, and Julian may be in deeper than she can handle after finding out about QuoVadis and attempting to do something about it.
Check out the stills below!
You can watch The Resident online here via TV Fanatic.
1. The Royals - The Resident Season 2 Episode 9
2. Desi Prince - The Resident Season 2 Episode 9
3. My Big Fat Indian Wedding - The Resident Season 2 Episode 9
4. Matrimony on the Mind - The Resident Season 2 Episode 9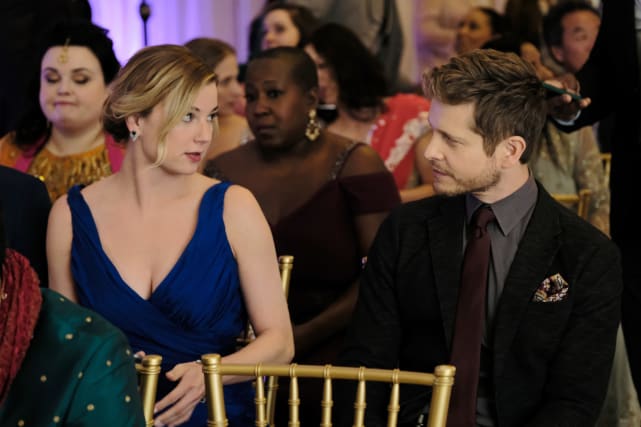 5. Best Men - The Resident Season 2 Episode 9
6. Aisle or Runway? - The Resident Season 2 Episode 9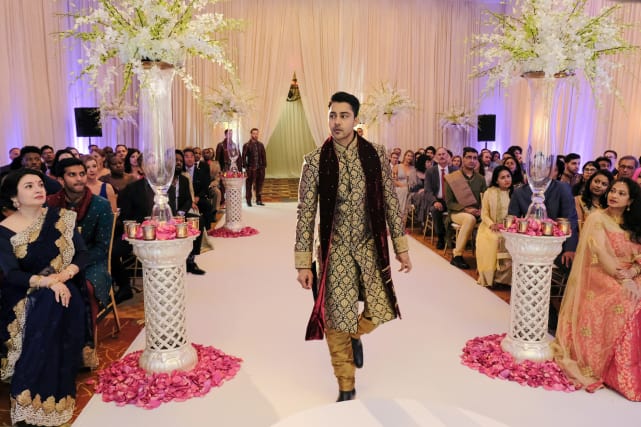 Wait! There's more The Resident Photos from "The Dance"! Just click "Next" below:
Next