A Million Little Things Promo: If Katherine Dies, We Riot!

Jasmine Blu at .
A Million Little Things won't let up. 
The series loves to play with all of our emotions, and as if it's not bad enough that we're concerned about Maggie's health, hoping that Rome succeeds in his daily battle with depression, and often wonder if Gary is on the verge of a breakdown, the series may put another arguably lovable character in peril. 
The promo for A Milion Little Things Season 1 Episode 15 is leading us to believe Katherine may have an accident. Hasn't Katherine suffered enough? Let her be happy!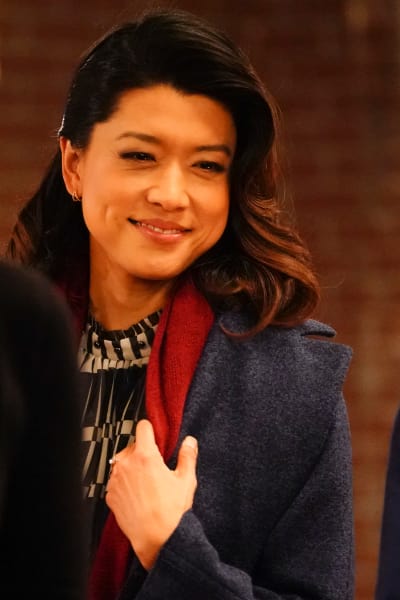 From the looks of it, she's in a car accident and Eddie is on the scene. First responders try to keep him back, but he calls out Katherine's name and tells them that his wife is involved in the accident. 
He is technically still married to Katherine, and there is a brief flash of a red jacket in the car that was similar to the red jacket Katherine was wearing earlier in the clip when she expressed some frustration with Eddie over the state of things with them.
There has been speculation that the group of friends may lose one of their own by the end of the season, so could that person be Katherine? 
A Million Little Things Round Table: An Extraordinary Regina-Centric Hour!
Elsewhere. Rome's brother is in town visiting, and as the case with family, there is some tension there. If we're guessing, perhaps Rome feels like his father favors his brother over him. 
Rome is still struggling to connect with his father, and he mentions that he always felt like a disappointment. His father didn't respond the way that he had hoped when he revealed that he was suffering from depression. 
Finally, they may have a conversation that they have been tiptoeing around since the last time Rome's father was around. 
-Related: Get True Crime Files by ID via Prime Video Channels for Over 1,000 Real-life Mystery & Suspense Shows! -
Also, Maggie is still going to chemotherapy, and Gary and the others in her group are trying to encourage her to stay positive.
One of the most important aspects of fighting cancer is believing that one can fight it.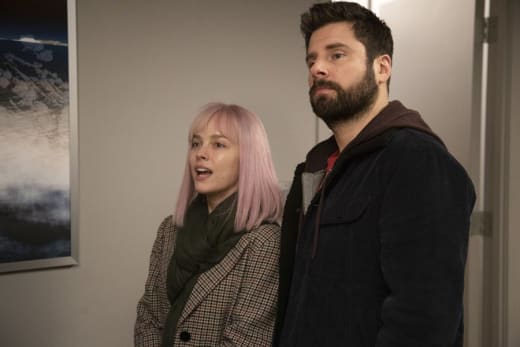 There are only two episodes left this season. Will we get to the bottom of Barbara Morgan's identity and her connection to Jon? 
We catch another glimpse of Drea DeMatteo, so we can expect her to make an appearance. 
What do you think we can expect to see in the penultimate episode and season finale?
Check out the promo, and then hit the comments!
You can watch A Million Little Things online here via TV Fanatic!