Adrianne Palicki and Scott Grimes Talk The Orville's Originality, Guest Stars & 'Real' People

Carissa Pavlica at .
Adrianne Palicki and Scott Grimes met with press at New York Comic Con to talk about The Orville.
Not only do they enjoy working on the show, they enjoy working with each other.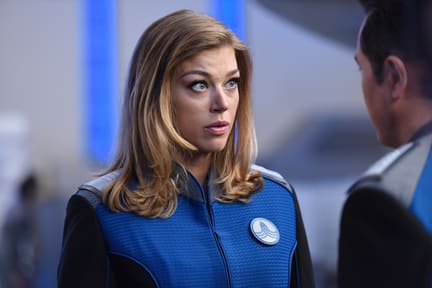 They readily admitted that seeing the initial reviews hurt, but not because they bought into what was being said. They wished critics could have had an opportunity to see ten episodes to better judge what The Orville was trying to accomplish.
It was hard to show how well The Orville would incorporate both drama and comedy. They're real people, doing real things instead of hardened space nerds, so to speak.
They, too, address the obligatory comparison to Star Trek when Star Trek is currently airing, as well, what guest stars they'd love to see in addition to big names Liam Neeson and Charlize Theron.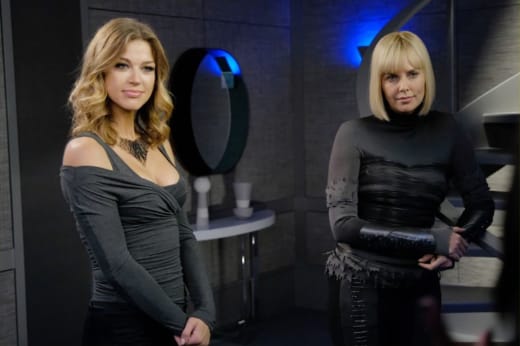 If you wanted to know what Grimes thought of the fight scenes between Palicki and Theron, you're in luck!
Maybe he admits a little too much...
Palicki reveals that by the end of The Orville Season 1 viewers will have a very good sense of every character on the series, and Grimes shares a bit about the episode focusing on Gordon Malloy.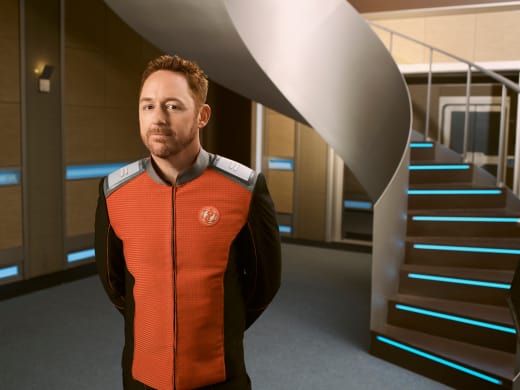 He considers it not only the most original science fiction he's ever read, but the best script he's ever read, and he'll be bringing Kelly (Palicki) along for the ride.
The Orville returns tonight at 9/8c on Fox.
If you've missed any of this new sci-fi journey so far, you can watch The Orville online to catch up.