The Orville: Penny Johnson Jerald Says "Ya Ain't Seen Nothin' Yet!"

Carissa Pavlica at .
We had the opportunity to meet with Penny Johnson Jerald at New York Comic Con about her new role on The Orville.
I'm sure you all remember her very well as Captain Gates on Castle, but she's very excited to play a traveler of the universe on the new Seth MacFarlane science fiction project on Fox.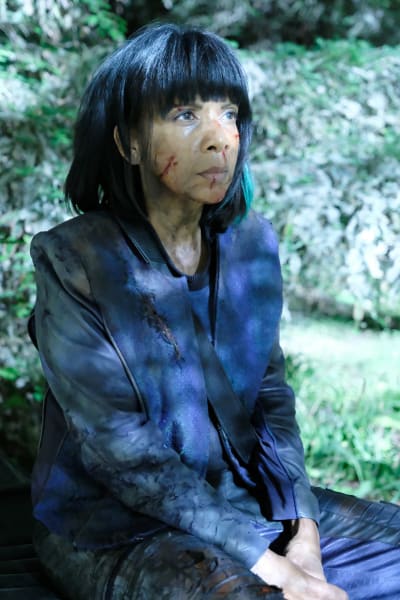 For those of you wondering, that cute little guy in her arms is Chester, and Jerald likes to tell people he's trying out for the role of Claire's dog on The Orville. Wouldn't that be fun? He's so well behaved!
Jerald isn't a science fiction newbie, and she shares her thoughts on the differences between her character of Kassidy Yates on Star Trek: Deep Space Nine and The Orville. 
Her explanation of playing against Norm MacDonald and the character of Yaphit is a lot of fun, and she how she does it so it's most believable for the viewers. It's a really interesting process.
And he might be after her all the time, but that green blob isn't going away anytime soon. "you ain't seen nothin' yet," she teases.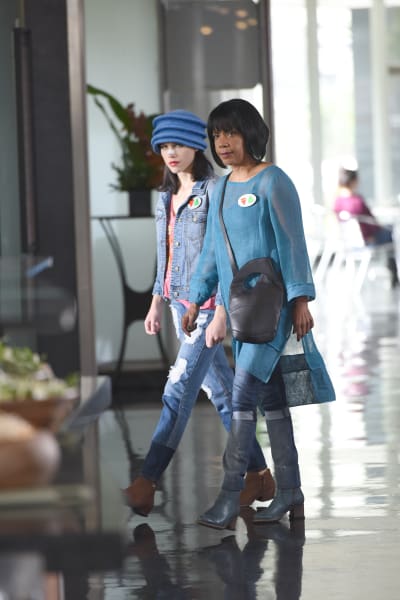 Her pick for a great guest stars will set your heads spinning and creating all kinds of mishmash stories and what might be, and Jerald agrees with Scott Grimes when it comes to considering the characters on The Orville not dramatic or comedic, but real.
Probably the most interesting thing she shares is about the future of Dr. Finn. She finishes out her answer by saying, "I'm a whole complete woman who is a doctor."
What incredible journey might Claire take? We're not sure, but from the looks of the preview pics for The Orville Season 1 Episode 8, we're going to discover a lot about her during that hour!
The Orville returns tonight at 9/8c on Fox.
If you've missed any of this new sci-fi journey so far, you can watch The Orville online to catch up.