Amazon Releases Jack Ryan Teaser and Reveals Cancellations at TCAs

Carissa Pavlica at .
The first teaser for Tom Clancy's Jack Ryan shows that Jack has definitely left his easy life behind a desk far, far behind.
So if you've been waiting for John Krasinski to go full-on action hero, Jack Ryan Season 2 seems to make your dreams come true!
In the second season of Tom Clancy's Jack Ryan, after tracking a potentially suspicious shipment of illegal arms in the Venezuelan jungle, CIA Officer Jack Ryan heads down to South America to investigate.
As Jack's investigation threatens to uncover a far-reaching conspiracy, the President of Venezuela launches a counter-attack that hits home for Jack.
That attack leads Jack and his fellow operatives on a global mission spanning the United States, UK, Russia, and Venezuela to unravel the President's nefarious plot and bring stability to a country on the brink of chaos. 
In addition to Krasinski, the second season of the dramatic series also stars Wendell Pierce (The Wire) as James Greer, Noomi Rapace (Prometheus) as Harriet 'Harry' Baumann and Michael Kelly (House of Cards) as Mike November.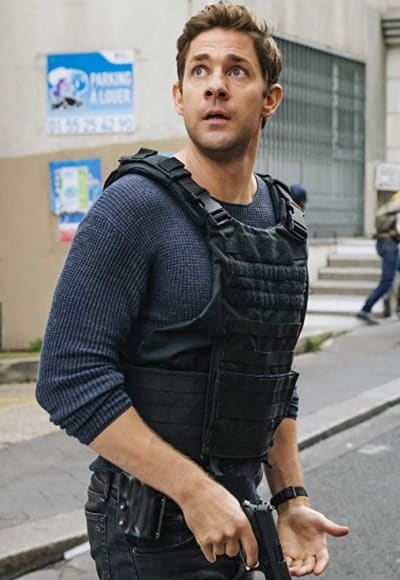 There isn't an air date yet, but it will premiere exclusively on Amazon across the world.
Amazon Studios chief Jennifer Salke discussed how Amazon fits into the streaming world and its unique postion in relation to streaming competition.
"We have a very unique business in the sense that our entire north star is to entertain and delight Prime customers all over the world, so there's a different strategy there," Salke said.
"We will curate shows to bring to that global, diverse audience. We're not in the volume business. We're in the curated business." Co-head of TV and COO Albert Cheng and co-head of TV Vernon Sanders were also on hand, sharing news of a trio of cancellations and some early renewals.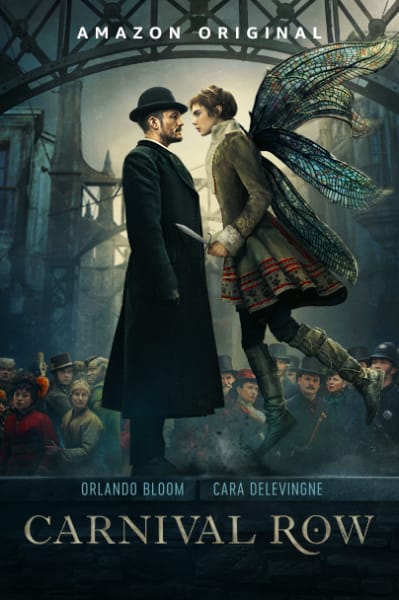 Patriot, The Romanoffs, and Too Old to Die Young have concluded on the streamer.
Meanwhile Carnival Row gets a second season before it even begins to stream, and The Expanse will see a fifth season before its first Amazon season premieres.
And for those of you holding out hope that Fleabag hasn't ended despite Phoebe Waller-Bride's suggestions to the contrary, Salke had some comforting words.
"I dream of wiggle room," Salke said. "Anything Phoebe wants to do, we are signed up to do. Nothing would make us happier than to have her bring another season of that show or anything else she wants to do."
The team also discussed how they differ from other networks in the way their view their projects.
While others might shelve or even scrap altogether pending projects after a changing of the guard, even after Roy Price's resignation amid allegations of sexual harassment, work done while he was in charge is still very much in play.
"We absolutely have things that are still in development from the time before Jen arrive and before I arrived," Sanders said.
"We don't make a distinction between those projects. It's all about the quality of the material." Salke added, "There's no conversation around like these are Roy Price projects. They're just all our projects."
Are there any shows you wish were still active at Amazon?
Are you looking forward to Carnival Row and The Expanse?
How exciting does Jack Ryan Season 2 look?
As always, we want to hear from you.