AMC's The American West Clip: Burt Reynolds and Robert Redford Talk Jesse James

Carissa Pavlica at .
We know how much you love watching the American West come alive on AMC's Hell on Wheels.
For five seasons you have watched the struggle to build railroad that will make travel between the east and west a reality and not necessarily a death sentence due to the hardships of traveling by horseback and on foot.
An all new episode of AMC's limited series, The American West, airs this Saturday, June 18th at 10/9c.
On the second episode, "Two Front War" – executive produced by Robert Redford and Stephen David, and directed by John Ealer – Jesse James targets the railroads.
Custer is sent on a secret mission in Sioux Territory.
Grant deals with growing unrest in the west and south.
There was so much going on during that time, it's almost hard to believe, isn't it?
But if we're going to compare and contrast to what's happening on Hell on Wheels, let's think of the railroads.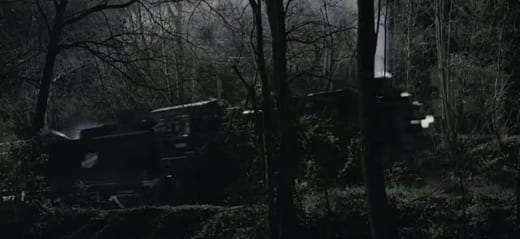 It's time to see what building the railroads means to an opportunist like Jesse James.
In the clip below, Robert Redford makes it pretty clear. 
The railroads can only go one place, wherever the track takes them. Jesse and his gang can ride up on horseback, do their thing and scatter. 
It's not as if the railroad can suddenly change course and take off in pursuit. 
Spanning the years 1865 to 1890, The American West, will show how – in the aftermath of the Civil War – the United States transforms into the "land of opportunity."
Viewers will be transported into the violent world of cowboys, Indians, outlaws and law men.
The eight-episode limited event series chronicles the personal, little-known stories of Western legends such as Jesse James, Billy the Kid, Wyatt Earp, Crazy Horse and Sitting Bull.
The series features exclusive interviews with notable names from classic Western films, including Redford, James Caan, Burt Reynolds, Tom Selleck, Kiefer Sutherland, Mark Harmon, Ed Harris and more.
So after you're done watching Hell on Wheels this Saturday, stick around and watch The American West afterward.
See whether your experience of watching Hell on Wheels is enhanced by watching some of the actual stories that came from The American West.
The American West airs Saturdays at 10/9c on AMC.