Castle Rock is coming to Hulu this summer and it may well be one of the scariest shows of the year. 
Hulu has dropped a brand new teaser trailer for the series, and, boy, it's dark. 
What else could we expect from a TV show inspired by Stephen King?
Little is actually known about the series, but the latest teaser gives us our biggest glimpse yet. 
The talented cast includes Melanie Lynskey, André Holland, Jane Levy, Sissy Spacek and Bill Skarsgård. 
Sissy Spacek's character does not have a lot to say, but what she does say strikes a chord with one of the characters. 
"I think that something terrible is going to happen… it's happening," she says.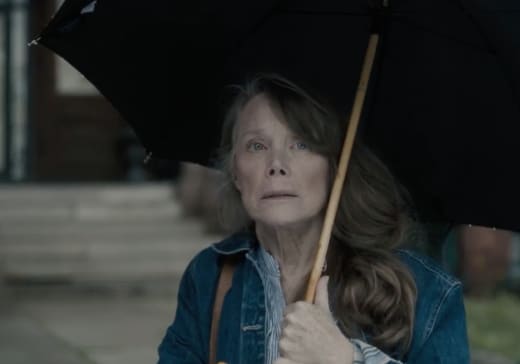 What is the series all about?
Yeah, we would like to know. 
King and J.J. Abrams will serve as executive producers, so there's no reason why this will not be Hulu's next big hit. 
Have a look at the official trailer below and join us in the comments with your thoughts on it. 
Tags:

Related Videos:

Uploaded by:

Uploaded:

Duration: