Claws Season 2: Explosive New Trailer Confirms Premiere Date
Paul Dailly at .
Desna and her nail salon crew are not ashamed of being criminals. 
TNT has unveiled the official trailer for Claws Season 2, and it picks up with Desna letting her female allies know that she's ready to accept whatever fate awaits her. 
"We are criminals," Desna says to the ladies. "And we are good at it."
If you watch Claws online, you will know that Claws Season 1 focused on the ladies gradually embracing the darkness inside them as they tried to carve a better life out for every one of them. 
But there will be new characters thrown into the mix for Season 2, and one of them is played by the mesmerizing Franka Potente. 
Potente will take on the role of Zlata, and it's clear from the trailer that she really likes to hug ... and smack people around.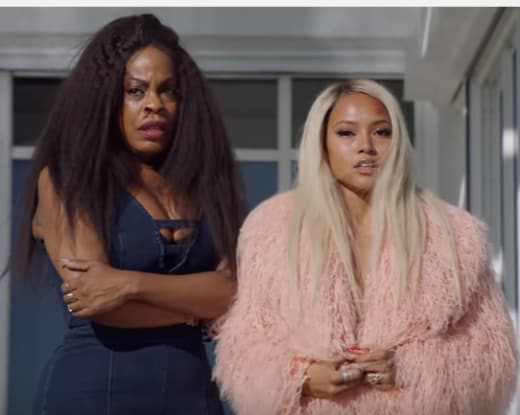 Yeah, we're not so sure she's going to be friends with Desna for long and could emerge as the villain of the season. 
Claws is a wonderful drama series that is perfect for summer TV. If you're a fan of NBC's Good Girls, then we're sure you will eat up Claws like it's going out of fashion. 
The new episodes kick off June 10 at 9/8c. 
Watch the trailer below and joins us in the comments with your thoughts on it!