Doctor Who: It's a Done Deal! Jodie Whittaker is the First Female Doctor!!

Kathleen Wiedel at . Updated at .
For longtime fans of Doctor Who such as myself, regeneration comes as a bittersweet staple of the series, as one lead actor playing the heroic time-traveling alien hands off the role to another.
The whole concept of regeneration originated when the first actor to play the Doctor, William Hartnell, was unable to continue in the role due to health reasons. Fifty years later, more than a dozen actors have taken on the job.
Well, as it turned out, new showrunner/head writer Chris Chibnall is not going either traditional or safe with his casting of the Thirteenth Doctor.
The BBC announced that Jodie Whittaker will take up the mantle of the Doctor, the first woman in the role (not counting the 1999 Comic Relief special with Joanna Lumley). 
"After months of lists, conversations, auditions, recalls, and a lot of secret-keeping, we're excited to welcome Jodie Whittaker as the Thirteenth Doctor.
"I always knew I wanted the Thirteenth Doctor to be a woman and we're thrilled to have secured our number one choice. Her audition for The Doctor simply blew us all away.
"Jodie is an in-demand, funny, inspiring, super-smart force of nature and will bring loads of wit, strength and warmth to the role. The Thirteenth Doctor is on her way," Chibnall said.
While Ms. Whittaker may be the first female Doctor, the gender-change is not without precedent, most obviously with the recent appearances of Michelle Gomez as Missy, formerly known as the Master.
Charlotte Moore, Director of BBC Content said, "Making history is what Doctor Who is all about and Chris Chibnall's bold new take on the next Time Lord is exactly that. The nation is going to fall in love with Jodie Whittaker - and have lots of fun too!"
Jodie Whittaker is perhaps best known for her performance as Beth Latimer on Broadchurch, though her CV contains numerous roles and appearances in other series.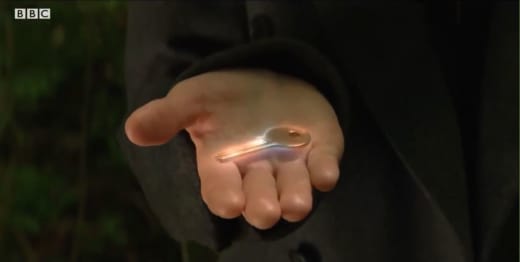 At 35 years of age, she's at the younger end of the spectrum for actors cast as the Doctor – only beat by David Tennant (34), Peter Davison (29) and Matt Smith (27).
Piers Wenger, Controller BBC Drama remarked, "Jodie is not just a talented actor but she has a bold and brilliant vision for her Doctor. She aced it in her audition both technically and with the powerful female life force she brings to the role. She is destined to be an utterly iconic Doctor."
"I'm beyond excited to begin this epic journey - with Chris and with every Whovian on this planet. It's more than an honor to play the Doctor. It means remembering everyone I used to be, while stepping forward to embrace everything the Doctor stands for: hope. I can't wait," Jodie Whittaker stated in the press release.
We wish all the best to Ms. Whittaker as she undertakes the monumental task of impressing millions of Whovians all over the world with her new take on an old character, especially as the series experiences so many simultaneous changes.
The new season will feature not only a new Doctor, but the aforementioned new showrunner, plus likely a new supporting cast as well. Peter Capaldi, the current (Twelfth) Doctor, gives his swan song in the 2017 Christmas Special, also featuring David Bradley as the First Doctor.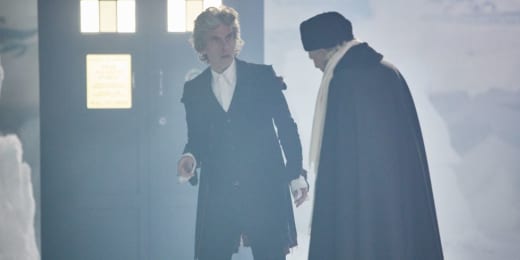 "Anyone who has seen Jodie Whittaker's work will know that she is a wonderful actress of great individuality and charm. She has above all the huge heart to play this most special part. She's going to be a fantastic Doctor," Mr. Capaldi commented.
For those of you wondering: what Jodie Whittaker is wearing in the announcement video is not the costume she will be wearing as the Thirteenth Doctor, which is yet to be determined.
In an interview with the BBC, she urged fans "not to be scared by my gender. Because this is a really exciting time, and Doctor Who represents everything that's exciting about change. The fans have lived through so many changes, and this is only a new, different one, not a fearful one."
What do you think of the casting? Are you excited for Jodie Whittaker to take the TARDIS on new and exciting adventures in time and space? Let us know in the comments below and watch Doctor Who online for all the latest.