Fanatic Feed: Incorporated Canceled, Orphan Black Teaser and More!

Carissa Pavlica at .
Incorporated was quietly canceled on Syfy today.
The series about a future run by corporations giving them unlimited power and a man from a poor background (Sean Teale) who infiltrated their world in an attempt to save his childhood love.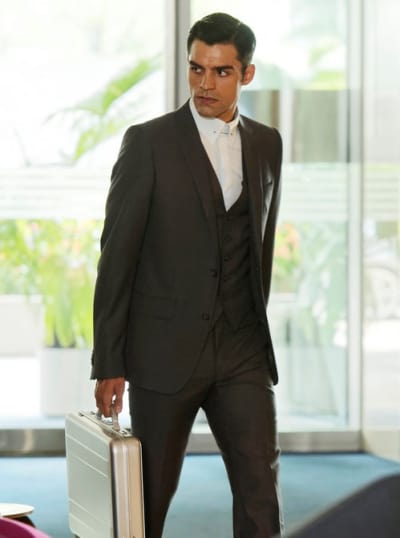 Incorporated was pulling in about 500k viewers per week, well below series such as The Magicians and The Expanse.
Syfy has other series on tap, including Krypton and The Haunted and recently ordered two more seasons of its incredible horror anthology series Channel Zero.
If you've been waiting for CBS All Access' Star Trek: Discovery, prepare to wait a bit longer.
CBS Chief Les Moonves was at a business conference when he shared the news the upcoming Star Trek series would fly "sometime late summer early fall...probably."
Of course, it's not the first time we've been given a timeline for the new series, but perhaps this will the winner.
Moonves continued, "It's important to get it right, and Star Trek is the family jewels. We're not going to rush it in. There's a lot of post production. But I'm very confident based on what I've seen so far."
I've looked for word on how The Good Fight is doing on CBS All Access given that they're three episodes in and it's the netlet's first prestigious series, but was unable to find any details.
If Viacom is looking for Star Trek: Discovery to pull in viewers, that will leave The Good Fight at a bit of a disadvantage for its first season.
"There are millions and millions of Trekkies out there," Moonves says. "We know for a fact that the other versions of Star Trek — there were seven other series, some of them were great and some of them were terrible — they all did really well on Netflix.:
"That gave us great confidence that this was the right choice to put the full court press on All Access."
It will be interesting to see how it all plays out.
If you were enjoying Pivot's series Fortitude and wondered what would happen to the series now that the network shuttered its doors, we have news.
Amazon picked up the second season of the series, which has already aired internationally. It brings with it the addition of Dennis Quaid, who is always a welcome face to any series.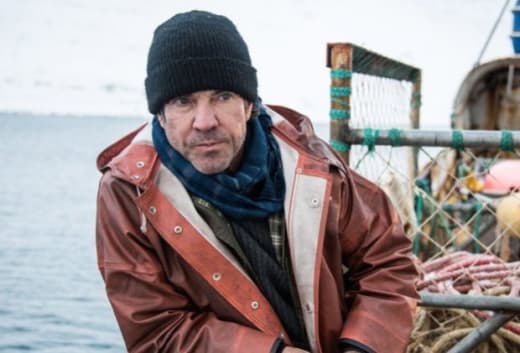 "In Fortitude, our customers will experience Dennis Quaid in a remarkably compassionate role, joined by an ensemble cast that has resonated with audiences globally," Amazon Studios Comedy & Drama chief Joe Lewis said in a statement. "We're excited to add such a beautiful and captivating series to our originals slate."
Fortitude follows Sheriff Dan Anderssen (Richard Dormer) of Fortitude, a small isolated community with a captive population in an environment that is undergoing change and upheaval due to parasite and pathogen activity.
After shooting the woman he loved, Dan becomes consumed with guilt, disappears into the wilderness and was presumed dead. Without a sheriff, the people of Fortitude begin to wonder whether Deputy Eric Odegard (Björn Hlynur Haraldsson), who has spent the last few weeks desperately searching for Dan, can fill his shoes.
A new body is discovered on the other side of town and Eric must step up and lead this horrific investigation. As his own police team is trying to figure out who would have killed a man for no apparent reason, Dan suddenly reappears—a violent broken ruin of a man and wild to the point of feral.
Quaid stars as Michael Lennox, a fisherman and patriarch of a family living in Fortitude, who is struggling to come to terms with his terminally ill wife, and will try anything to find a cure.
The fifth and final season of #OrphanBlack premieres Saturday, June 10 at 10/9c on @BBCAmerica. pic.twitter.com/yySvqUveOG

— Orphan Black (@OrphanBlack) February 26, 2017
Finally, a premiere date for Orphan Black Season 5 has been announced by way of an interesting teaser, which you can watch below.
They're calling it the final trip. Ugh. Don't you hate finalities??
Prepare for living (and dying?) with the clones we've grown to love beginning on June 10th only on BBC America.
And if you need to catch up, watch Orphan Black online right here via TV Fanatic.