Fosse/Verdon Trailer: Sam Rockwell & Michelle Williams Hit Broadway!

Carissa Pavlica at .
Do you know what we love? Watching actors transform into people so we can barely see the actor despite their familiar appearance.
Movies have been making a lot of interesting casting choices by transforming actors via makeup so they are practically unrecognizable.
Most recently, Sam Rockwell starred in Vice as George W. Bush. Michelle Williams has portrayed Hollywood icon, Marilyn Monroe.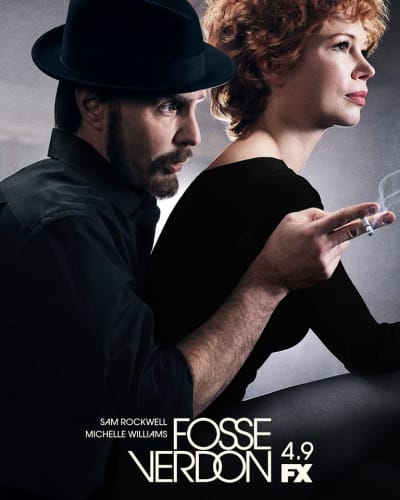 In Fosse/Verdon, the duo will recreate the five-decade relationship and collaboration between Bob Fosse and Gwen Verdon.
Fosse was a visionary filmmaker and one of the most influential choreographers and directors in theater.
Related: American Horror Story Season 9 Casting Scoop: Who's In?
Verdon was the best Broadway dancer of all time.
Only Bob can create the groundbreaking musicals that allow Gwen to showcase her greatness.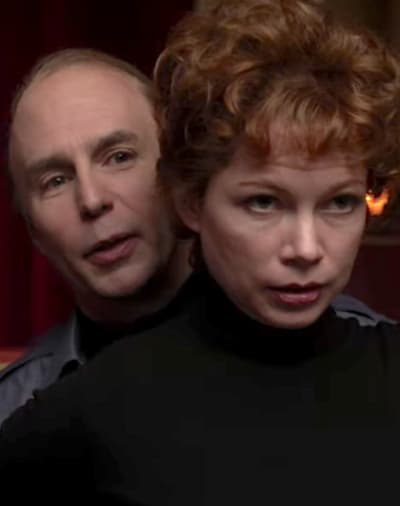 Only Gwen can realize the unique vision in Bob's head.
Together, they will change the face of American entertainment -- at a perilous cost.
Related: 21 of the Best Dancers on TV
You can get another look at Rockwell and Williams as they become the legends of Broadway by watching the trailer below.
Whether you love musicals or not, Fosse/Verdon is going to be a tremendous series you do not want to miss!
Fun facts about Williams and Rockwell include Gwen Verdon teaching her sophisticated, sultry technique to Marilyn Monroe and Jane Russell on Gentlemen Prefer Blondes and Rockwells' surprising ancestry.
There was a reason he looked so much like George W. Bush; they're eighth cousins once removed!
The power of DNA.
That power has given us the enormous talents of Fosse, Verdon, Rockwell, and Williams, and you won't want to miss a minute of the FX limited series Fosse/Verdon.
It premieres on Tuesday, April 9, 2019, at 10 p.m., only on FX!