Game of Thrones Series Finale Photos: All Hail the Queen
Paul Dailly at .
It's the end of the line for many characters on Game of Thrones Season 8 Episode 6 -- the series finale!
While HBO has not released a title for the finale or even a synopsis, two photos have been released.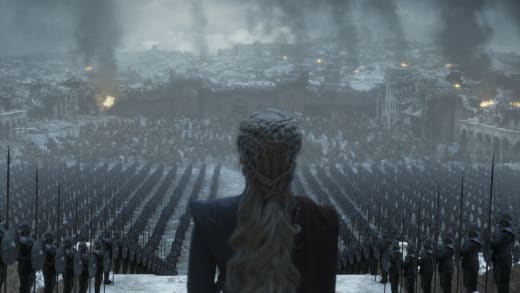 In all honesty, they are underwhelming. Daenerys addressing her troops in King's Landing was already teased in the promo for the series finale. 
Related: Game of Thrones Season 8 Episode 5 Review: Who Met a Fiery End?
Still, it's great to see that Daenerys finally made it to King's Landing and won the war -- even if she did kill thousands of innocent people who had surrendered. 
Game of Thrones Season 8 Episode 5 was a polarizing episode that divided fans right down the middle.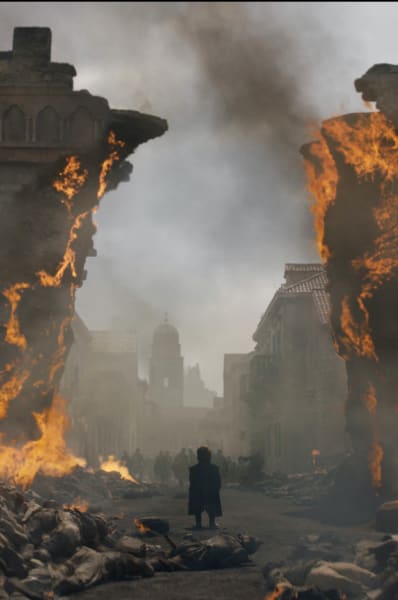 Will the last-ever installment be able to save this uneven season, or will it continue to be a divisive affair?
We won't know until the episode airs on Sunday at 9/8c on HBO, but it's likely that Daenerys is going to face some pushback following her decision to go all dracarys on King's Landing. 
Tyrion lost his brother and sister for good, and despite pledging his allegiance to Daenerys, it's hard to imagine him wanting to be associated with her following the death and destruction she caused. 
Ser Davos, Jon/Aegon, and Arya witnessed the severity of the Queen's actions, so it's possible they could band together to overthrow Dany. 
Would that be a poetic ending for Daenerys? Take the city, and lose all the power mere moments after? 
Related: Game of Thrones Soars to Series Highs for Fiery Penultimate Episode
No character is going to get a happy ending. The sooner we accept that, the better. This is Game of Thrones, a show which has been cutthroat since it debuted in 2011. 
The series finale promo which was released just days ago showed Daenerys gearing up to address her army in the immediate aftermath of the battle.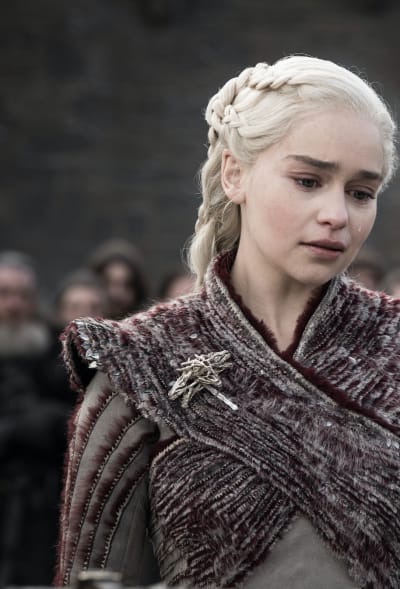 How will everyone react? 
Hit the comments below. 
Remember you can watch Game of Thrones online right here via TV Fanatic.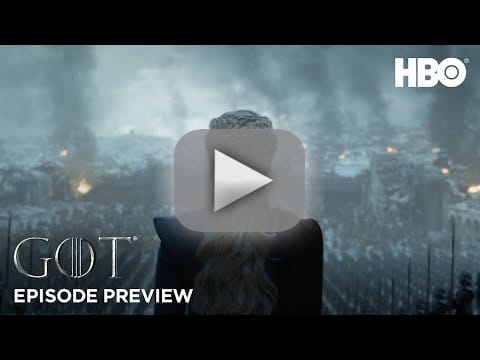 Paul Dailly is the Associate Editor for TV Fanatic. Follow him on Twitter.