Ghosted is one of the most exciting new comedy series to debut during the 2017-2018 season.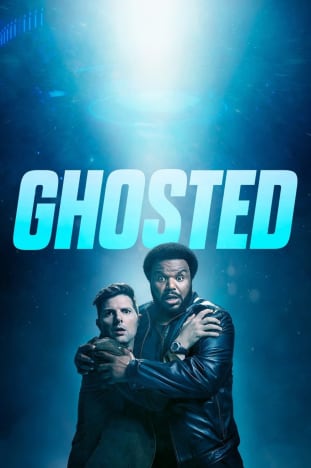 Per the official logline:
"A cynical skeptic and a genius 'true believer' in the paranormal are recruited by The Bureau Underground to look into the rampant 'unexplained' activity in Los Angeles — all while uncovering a larger mystery that could threaten the existence of the human race."
Sounds interesting, right?
Now that we've laid eyes on the official trailer which shows the cast in action, it sure looks like Fox has a hit on its hands with this one. 
With Adam Scott and Craig Robinson leading the cast, the official trailer certainly shows that they were the right actors for the two lead roles. 
With witty one-liners, great comedic moments and fresh premise, this is one of the new series to watch for the 2017-2018 season. 
Fox confirmed earlier today that the series would be going to Sunday nights with Bob's Burgers, Last Man on Earth, Family Guy, and The Simpsons. 
That's probably one of the better timeslots the series could get on the network. 
Have a look at the full teaser below and hit the comments with your take on it.