Homeland returns to the air in January after sitting all of 2016 out. 
We should be thankful that we have a new season of the show on its way to us. With a lot of shows coming to an end, it's great that we still have a lot of time left with the likes of Carrie and Saul.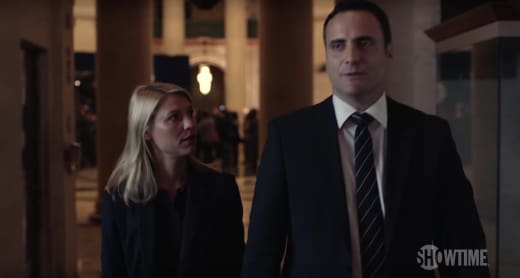 Being off the air for such a long time, we sure hope the end result is a tighter story with less lulls in the narrative. 
Homeland Season 5 took a rather predictable route, that left us wondering what went wrong for the once hot series. 
With the action moving to New York City for Season 6, the official trailer definitely sets the stage for what is sure to be a return to form. 
The main plot will follow Carrie as she makes a life for herself with Frannie in Brooklyn. She gets a job working at a foundation which helps Muslims living in the U.S.
Also Quinn certainly seems like he will be staging a comeback, and we cannot freaking wait!
Finally, Saul gets kidnapped again, but will the powers that be have a fresh and exciting place to take the plot for him?
We'll need to tune in to find out. 
Have a look at the full trailer below.
Remember you can watch Homeland online right here on TV Fanatic to get caught up on the developments.