My man McGraw Milhaven from 550 KTRS Radio in St. Louis, MO saw political messages everywhere he looked while watching the Super Bowl.
Whether it was the immigration themed commercials or Lady Gaga's choice of material, he felt slapped in the face.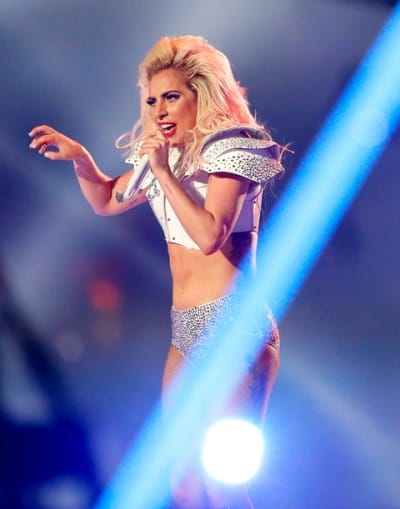 But was it really as political as all that?
Lady Gaga kept her word and delivered an entertaining half-time show that all Americans could enjoy.
Her message was delivered, but it was one that included all facets of America and added no further personal pronouncements.
That took courage, and of course, it was Lady Gaga who could do it so well.
The commercials for the Super Bowl weren't all that exciting, seeming to have lost their creativity from years' past. 
When the best commercial on the air was the sneak peek of Stranger Things 2, and featured a 30-year-old commercial for Eggo waffles, well that right there should tell you where the creativity has gone.
If you had a commercial that piqued your interest, drop your thoughts in the comments.
Could you feel the political overtones running throughout Super Bowl LI?
McGraw and I were both new to the 24 universe, but he skipped it. Dang.
I would have liked to know if he had the same feeling as I did about 24: Legacy Season 1 Episode 1, but I'll wait for you all to chime in instead.
Of course, we talked about This Is Us, because when there's a reason to talk about This Is Us, the opportunity is taken.
Find out what McGraw learned about Chrissy Metz and finds so fascinating when you listen to the show, below.
And after the mind blowing Colony Season 2 Episode 4 this past week, I gave Colony my shout out for the best show you're not watching. 
Special kudos to Kathleen Rose Perkins for her wonderful performance as Jennifer. 
How wonderful to learn a few hours later that she's been cast as one of the leads in an upcoming NBC drama pilot, Good Girls. 
That's one I want to see go forward, for sure!
Do you have ideas on what we should talk about during the segment?
Feel free to contact me right here at TV Fanatic to make your voice heard!
And you can always stream along live with us at 8:20 CT Monday mornings by visiting 550 KTRS.
Tag:

Related Videos:

Uploaded by:

Uploaded: