Once Upon a Time Promo: David and Killian Team Up!

Mandy Treccia at .
The curse is bringing out a dangerous side of Prince Charming on Once Upon a Time Season 6 Episode 12 "Murder Most Foul."
He's losing sleep in an effort to protect Emma. But he's also missing Snow so much that he worries the two may never be reunited.
So he turns to Killian for help.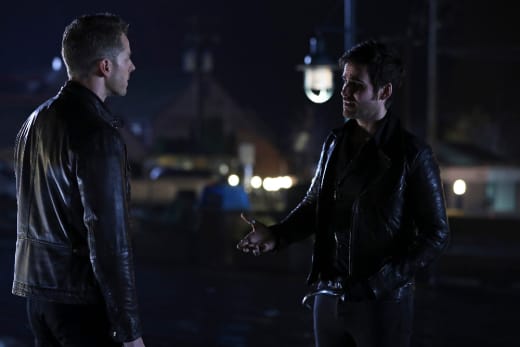 In the promo below, the prince wants his pirate expertise. 
Obviously Killian wants to be there for his friend, but what does it mean for his relationship with Emma?
Will the pair find the answers David craves?
Press play on the promo and share your theories in the comments. Remember, you can watch Once Upon a Time online anytime!