Once Upon A Time Promo: Emma and Killian's Musical Wedding is Here!

Mandy Treccia at .
Emma Swan's ready to marry her pirate true love on Once Upon A Time Season 6 Episode 20 "The Song n Your Heart."
Now that Team Hero thinks the Black Fairy's been banished, Emma and Killian are prepared to exchange vows in the presence of their friends and family.
What could go wrong?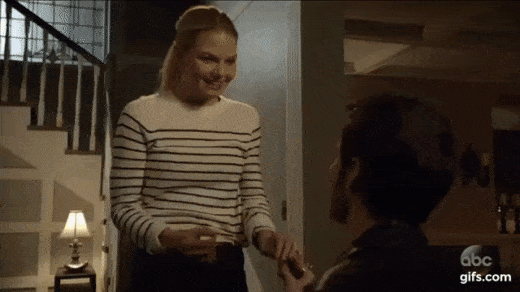 If it were up to us, nothing. We think these two heroes have more than earned their happy ending.
In the video below, we get the first glimpses of the bride and groom. Snow and Charming walk their daughter down the aisle, Killian's waiting at the altar...and there's a lot of singing happening.
Why are things getting musical in the Enchanted Forest? Because of Snow White and a wish she made for her daughter.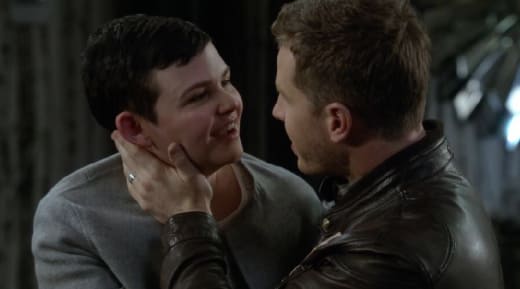 Press play on the video to learn more, and then share your thoughts with us!
Are you excited for Captain Swan's big day? Who's musical number are you planning to watch over and over again? Will the wedding go off without a hitch?
Remember, you can watch Once Upon A Time online anytime!