Once Upon A Time Sneak Peek: Watch Captain Hook Belt Out His Revenge

Mandy Treccia at .
Snow White and Prince Charming turn to Captain Hook in their quest to stop the Evil Queen on Once Upon A Time Season 6 Episode 20 "The Song in Your Heart."
But the flashback version of their soon-to-be-son-in-law has little interest in the gold they're offering for passage on his ship. 
His heart's consumed by revenge. And he's ready to sing about it.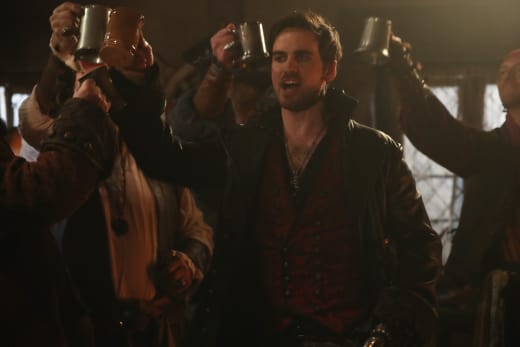 In the video below, Captain Hook uses his musical talents to fill the royals in on why he's rejecting the deal. And when Snow questions him, he suggests she wait for the second verse for more information.
We've heard the tale before, but never with a chorus of pirates singing and dancing. As Snow and Charming watch, the entire bar gets into the swing of things.
Of course Snow's never been one to give up without a fight. What does she say to convince the captain?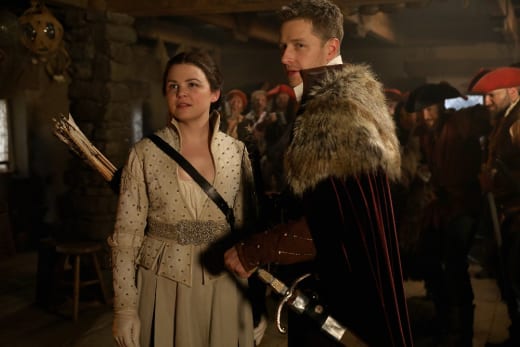 Press play on the video below for the answer. Then, hit the comments and share your thoughts with us?
How great is Colin O'Donoghue's performance? Did you enjoy the original song? What's more exciting: the musical or the wedding?
Remember, you can watch Once Upon A Time online anytime!