Orange is the New Black Season 6: Premiere Date Announced!
Paul Dailly at . Updated at .
Orange is the New Black is one of Netflix's most popular series. 
It makes sense then that viewers have been awaiting news on when the show will return to the streaming platform ever since Orange is the New Black Season 5 came to a close last summer. 
However, Netflix opted to stay radio silent as far as news on Orange is the New Black Season 6 was concerned, and have only just revealed when fans can expect the hit series to return. 
The new teaser has confirmed the premiere date is Friday, July 27, and it sure sounds like there are going to be a lot of changes in store. 
In the teaser shared by Netflix, Litchfield is well and truly in jeopardy after the riot that propelled the story during the emotional fifth season. 
"This is a whole new world," says an undisclosed inmate at the close of the teaser.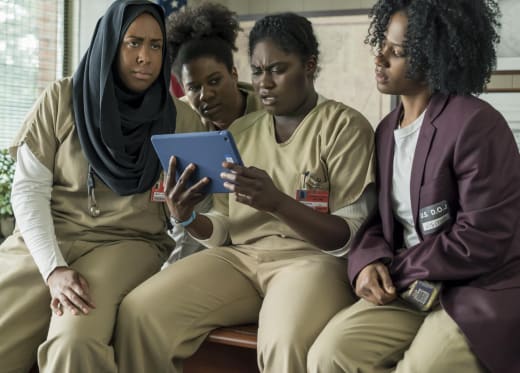 As you will recall if you watched the fifth season, the riot storyline culminated with the inmates being whisked off in buses to different prisons, suggesting that a lot of the characters will be split up. 
Bye bye, Litchfield!!
It's certainly an exciting direction to take the show in, especially since some of the characters were locked up in an old gymnasium after Piscatella's death. 
What do you think of the premiere date and teaser?
Hit the comments below!