Jamie and Claire are heading to the brave new world of America, but one person's dream can be another's nightmare.
Outlander Season 4 continues the story of time-traveling 20th-century doctor Claire Fraser and her 18th century Highlander husband Jamie Fraser, as they try to make a home for themselves in colonial America.
As Claire and Jamie build their lives together in the rough and dangerous backcountry of North Carolina, they must negotiate a tenuous loyalty to the current British ruling class, despite Claire's knowledge of the American Revolution to come.
Along the way, the Frasers cross paths with notorious pirate and smuggler Stephen Bonnet in a fateful meeting that will come back to haunt the Fraser family.
Related: Get Starz via Prime Video Channels for Captivating Original Series & Hit Movies!
Meanwhile, in the 20th century, things are complicated between Brianna Randall, Claire and Jamie's daughter, and Roger Wakefield, the historian who helped Claire search for Jamie in the past.
But when Roger and Brianna search for proof that Brianna's parents reunited in the 18th century, a shocking discovery makes both of them consider following in Claire's footsteps.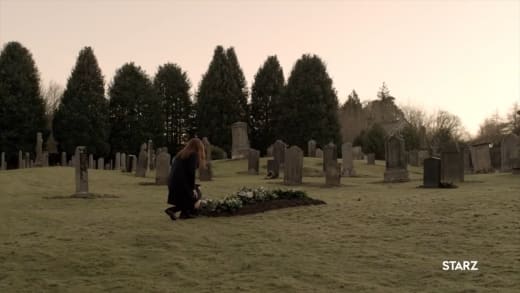 The Outlander television series, executive produced by Ronald D. Moore, Maril Davis, Toni Graphia, Matthew B. Roberts and Andy Harries, is inspired by Diana Gabaldon's eight-book Outlander series that has sold an estimated 30 million copies worldwide with all the books having graced the New York Times best-sellers list.
The Outlander television series has itself become a worldwide success with audiences, spanning the genres of history, science fiction, romance and adventure in one amazing tale.
Outlander premieres Sunday, November 4 on Starz!!