Ray Donovan Promo: How Did Abby Really Die?!?
Paul Dailly at . Updated at .
Abby may be dead, but that does not mean she won't continue to be a huge presence on the show. 
On the official teaser for Ray Donovan Season 5 Episode 2, we see that Ray and Abby's 21st wedding anniversary is thrown into jeopardy when Ray receives a call from Terry. 
This looks set to touch on the events in Nevada that were teased on Ray Donovan Season 5 Episode 1 when Maureen's brother revealed that he was telling his sister about what happened in Nevada. 
Considering the way Terry reacted, something bad happened, and we still have no idea what it was. On this show, a murder or two would not be surprising. 
Obviously, filling in the blanks about what paved the way for Abby's death will be an interesting watch for fans of the series, but it does not make her untimely passing any less heartbreaking.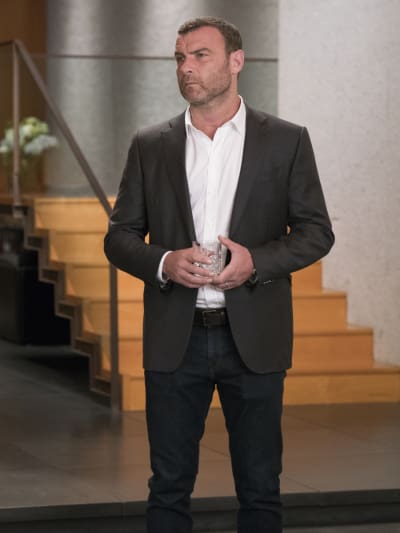 We get to see the wedding play out, and Bunch does not manage to keep his cool. Instead, he opts for the offensive and goes after Maureen's brother. 
This will likely result in a crazy brawl that will make Maureen question whether marrying Terry was the right move. 
Ray will have no time to "fix" the relationship because he will receive a phone call from Lena to say that Natalie James needs help. 
Yes, the same Natalie James who appeared scantily-clad in front of Ray's car and forced him to swerve and crash. 
The drama is showing no signs of slowing down, and we can't wait to find out what's next. 
Remember you can watch Ray Donovan online right here via TV Fanatic. Get caught up now!