Shadowhunters Q&A: Dominic Sherwood and Matthew Daddario on Mature Characters, New Tone

Justin Carreiro at .
The return of Shadowhunters is just around the corner! Season 2 of the supernatural drama is set to air on Monday, January 2 at 8/7c on Freeform. 
In the lead-up to the return, we got to chat with a few execs and cast members about the show at NYCC 2016. And one of the things everyone agrees is that Shadowhunters won't feel like the same show that went on hiatus back in April. (But that's a good thing!)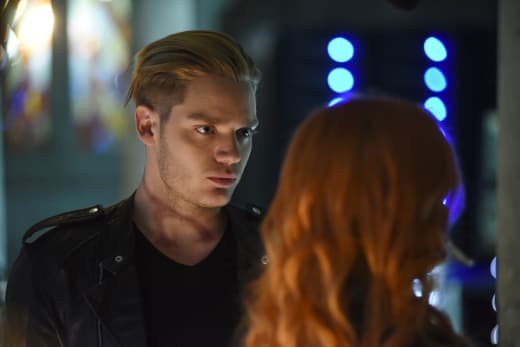 That characters of Shadowhunters will feel more "aged up" and mature. It's along the same lines as the darker, grittier tone that will influence the rest of the show.
With the change of tone and a darker vibe, the new showrunners have given the characters more room to be explored. There will be opportunities to dip deeper into their stories, with conversations that feel right for their attitudes/ages.
Two of the characters from the cast who will benefit from the change are Shadowhunters Jace Wayland (played by Dominic Sherwood) and Alec Lightwood (Matthew Daddario).
Jace is the main male lead who helped introduce Clary (Katherine McNamara) to the world of Shadowhunters.
Jace's allegiance and whereabouts will drive the beginning of the Season 2 premiere, which takes place an hour after the first season finale.
As Sherwood notes, "Jace is on the ship with Valentine, picking up in the exact same place. And everyone else is in the Institute trying to find him."
Jace's best friend, and fellow Shadowhunter, Alec will be searching for his missing friend. But there's more to his character's development in the second season. (One word: Malec!)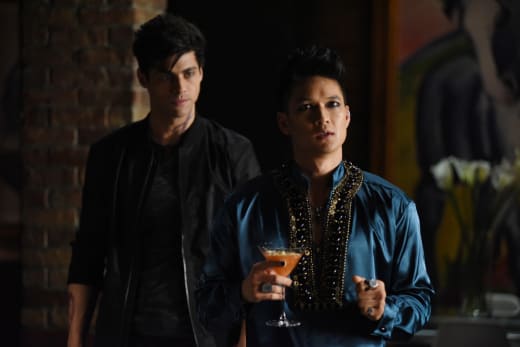 Alec and warlock Magnus (Harry Shum, Jr.) will continue to explore their relationship in the second year. Daddario teases that fans will not be disappointed with the romance.
Check out the video below for the full cast interview from New York Comic Con 2016. Enjoy the many tidbits, and a hypothetical storyline, shared by the stars!
Don't forget! Shadowhunters Season 2 returns to Freeform on Monday, January 2 at 8/7c.
You can also watch Shadowhunters online via TV Fanatic for more!