Shay Mitchell Says Goodbye To Pretty Little Liars
Paul Dailly at .
Pretty Little Liars is ending next summer.
That much was confirmed earlier this year when the stars and creator took part in a live Facebook video that revealed the fate of the series. 
We at TV Fanatic are saddened that the show is reaching a conclusion, but it it's time to give us answers to all of the questions that have been thrown our way over the last seven years.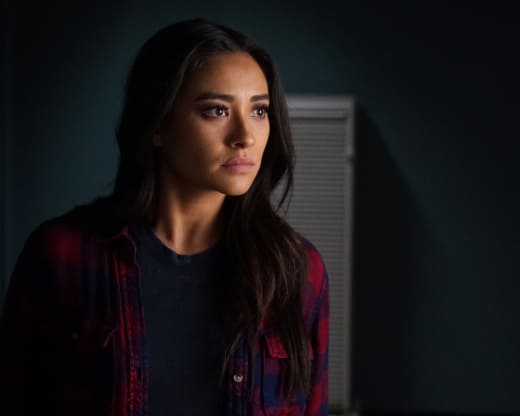 Who would have thought we would still be trying to figure out who the heck was tormenting the gals after all these years?
Yes, it's hard to imagine just what the liars will do when they are living a life without a tormentor. 
At the rate they get new stalkers, they will probably never trust anyone outside their circle of friends again.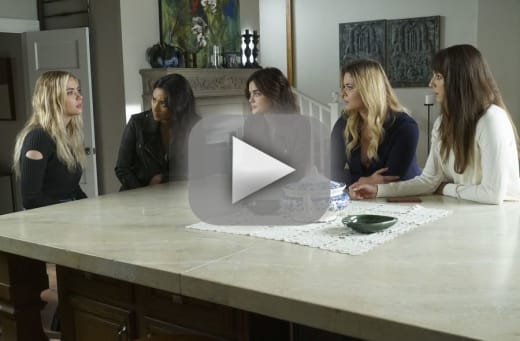 We previously wrote about how the liars honored the show, but now we have a heartbreaking video from Shay Mitchell. 
Mitchell starred as Emily Fields on the show and she opened up about her thoughts on the show ending and what was next for her. 
However, if you think this video is going to be a happy affair, you probably shouldn't watch. 
We're convinced she was listening to Adele on repeat before getting her thoughts together. 
"Sad, anxious, excited, terrified, inspired, gratified, nervous, unsure, proud, upset, accomplished, relieved, devastated, lucky: I didn't know it was possible to feel so much at once, yet I sit here with all my feelings," the 29-year-old said.
"Our show ending is such a weird, unique thing that I have only experienced from where you all are sitting: the viewer's side," she continued.
"I remember shows I watched growing up ending and all that came along with a series finale, yet where I am seated now is so different. I don't know what my life would've looked like without Pretty Little Liars… I can't believe it's over."
"I got to watch our cast grow and flourish, not only as actors, but as people," Mitchell said. "People who have found love and success and people who make me a better, more understanding person… People who are family."
"Emily, Hanna, Alison, Aria and Spencer have now gone where all beloved characters go when people stop writing for them: The end. …I'd like to think that somewhere in an alternate Rosewood universe, that these five women will always remain a constant in each others' lives, just as I hope we all do in our own reality," she concluded.
Remember you can watch Pretty Little Liars online right here on TV Fanatic. Get caught up now!
Watch the full video below!
Note: Pretty Little Liars Returns April 2017!