Preacher Season Premiere Teaser: Jesse's Homicidal Friend

Kim Russell at . Updated at .
Preacher is back for its third season and the storyline promises to be crazier than ever!
When last we saw Jesse, in Preacher Season 2 Episode 13, he let Tulip die instead of letting Cassidy turn her into a vampire.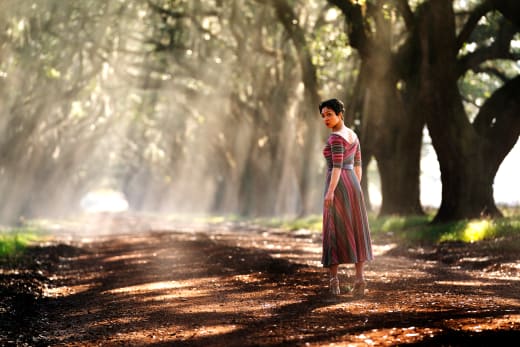 Once dead, Jesse and Cassidy took off in Tulip's Chevelle, with her dead in the back seat. They headed for Angelville and the only place in the world where Tulip has a chance to live again.
There's a whole new set of characters to meet, and we finally get to see where Jesse spent his childhood.
Related: Preacher Season 3: Meet the New Characters
Jesse may not be too excited to be back in his stomping grounds, but we are.
He's taken a break from his search for God to return to the only person he knows can bring her back from the dead. Grandma.
Jesse would do anything for Tulip. How else is he going to save her?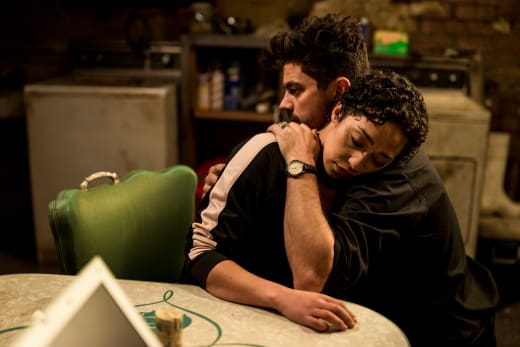 We can only hope he's able to bring her back from the dead. Jesse has connections!
Even if he's nervous about using them.
We don't usually see Jesse nervous about anything, so when he shyly approaches a monster of a man who's gutting a gator, we don't know what's going to happen.
Related: Preacher: Renewed for Season 3!!!
Is he going to gut Jesse next?
Check out this sneak peek into Preacher Season 3 Episode 1 to find out what happens, and remember to tune in June 24th at 10 pm for the premiere of Preacher on AMC!
Need to catch up on Preacher? You should! You can watch Preacher online, here at TV Fanatic.