When The Affair Season 1 first started on Showtime, we really had no idea what was in store.
The gist of it was Noah and Helen took their family to Montauk for the summer. Noah, a writer, found it difficult to live under the same roof with Helen's pretentious and wealthy parents.
Struggling to find his own words in the shadow of Helen's father, an extremely successful novelist, Noah found solace in a local woman, Alison.
The affair was both torrid and romantic, depending upon whose view the story was being told from, and that is part of the appeal of the series. For Season 1, the perspective shifted equally in each episode by Alison and Noah.
Noah saw Alison as the sexual predator, her dresses a little too short, her sweaters a little too tight. Alison saw Noah as a romantic lead, caring when she needed him, and her outfits? Always subtle and girl next door.
But things took a surprising turn when it was revealed Alison wasn't the girl Noah thought.
The cowboy to whom she was married was dealing drugs, and Alison was his mule. Suddenly Noah's family was in peril. 
Noah himself was far deeper with Cole Lockhart's family than he ever imagined he would be by falling for a girl from Montauk.
Then Cole's brother, Scotty, the bratty, money hungry guy who can't hold a candle to his bro, turns up dead in the middle of the road, and Noah is suspect number 1.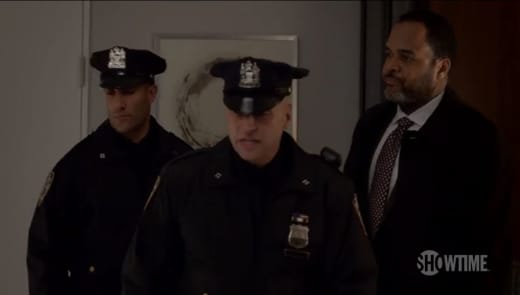 We FINALLY learned what all of those conversations with Detective Jefferies were about. The mysteries of Season 1 were really well done and kept under wraps better than any other show I can think of in recent years. 
When The Affair Season 2 came around not only were we given two more perspectives – those of Helen and Cole – but we saw evidence painting Noah in a pretty negative light.
Daughter Whitney had gotten pregnant by Scotty and when she had an abortion, Noah threw Scotty up against a wall, threatening his life, and it was all caught on camera.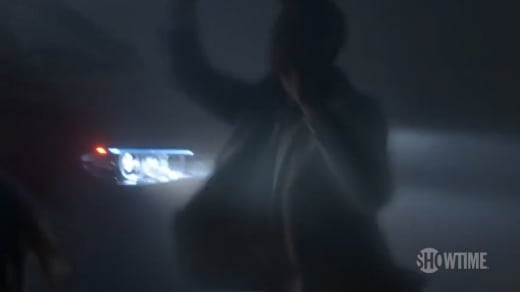 But who among us hasn't WANTED, in the heat of the moment, to smash someone against the wall and scream something stupid? It doesn't make us murderers.
Sooo many secrets later and a helluva shocking flashback revealed what happened to Scotty.
Whether or not Noah killed him was beside the point. He was going to prison. 
The Affair Season 3 features a time jump, and a hop and probably a skip. And likely a fifth perspective. Maybe Cole's new wife?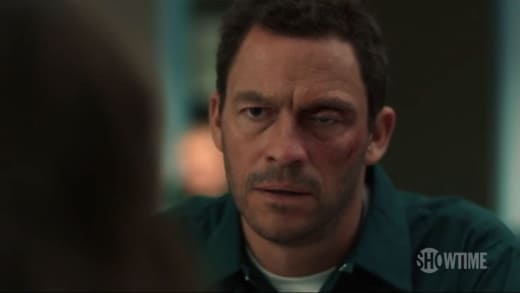 Noah was sentenced to three years in prison. We see him in prison, where he's not faring well. The trailer proves Helen is very concerned about it. Whitney? Not so much.
Alison is fighting to see her daughter. The last we were involved, Cole had no idea he was a father. Watching the trailer, it's no longer so clear.
The video features Noah going into prison in handcuffs, being beat up, being taken away in an ambulance, talking to Helen with wounds and later saying he just got out of prison after three years.
Whether the jumps go longer than that, we'll just have to wait and see. 
Helen never gave up on Noah, but he always came off as a self-centered cad, even when he was sacrificing himself for the sake of her and his children. Has he changed? Will his marriage to Alison mean anything? Does Helen stand a chance? Will he be ready to put the past behind him?
Tune into Showtime on November 20th to find out. Meanwhile...watch this megatrailer for a bit from all three of the seasons!