Fanatic Feed: The Affair Final Season Teaser, Demi Moore's TV Return, and More!
Paul Dailly at .
Here is a wrap-up of all the news you need to know from June 20, 2019.
Buckle up, TV Fanatics, because we've got quite a lot to unpack here. There's a twisty final season teaser for The Affair's fifth and final season, news on Demi Moore's TV return, and more. 
First up, let's talk about Demi Moore.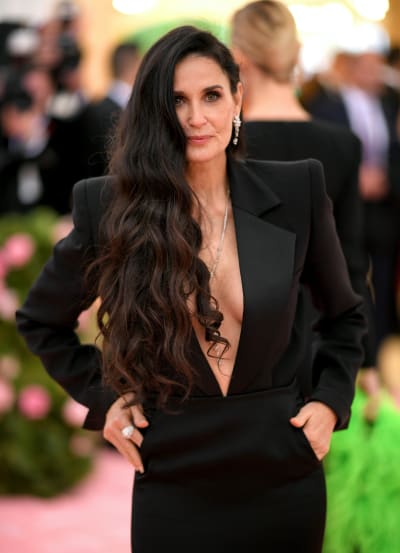 The veteran actress is the latest addition to USA Network's Brave New World. 
The original novel, which the series is based on, was first published in 1932, and is set in a futuristic utopian society "that has achieved peace and stability through the prohibition of monogamy, privacy, money, family, and history itself," according to the official logline." 
Related: Angel Cast Reunites, Talks Controversial Series Finale, and More!
Moore is joining a cast that already includes Kylie Bunbury (Pitch), Joseph Morgan (The Originals), Hannah John-Kamen (Killjoys) Nina Sosanya (Killing Eve) Sen Mitsuji (Origin), Alden Ehrenreich (Solo: A Star Wars Story), Jessica Brown Findlay (Downton Abbey), and Harry Lloyd (Game of Thrones).
Moore is on board in a recurring role. The actress is probably best known for Ghost, but she also had a memorable role on Fox's Empire during its third and fourth seasons. 
Over on Investigation Discovery, a two-hour special, The Lost Women of Nxivm has been ordered. 
The documentary will explore what happens to four female members of the cult who either vanished or died in mysterious circumstances. 
With Keith Raniere being convicted this, the network aims to shine a light what really went on behind closed doors, and, more importantly, what might have happened to the missing women. 
Despite the media attention to the case, there are a lot of unanswered questions. 
Elsewhere, Paramount is joining forces with Yellowstone creator Taylor Sheridan for a brand new unscripted series, titled The Last Cowboy. 
"The Last Cowboy chronicles the lives of eight men and women who compete on the regular reining circuit, a western-based competition where riders guide horses through a precise pattern of circles, spins and stops," reads the network's official description of the series. 
Related: Yellowstone Season 2 Premiere Delivers Record Ratings
"These horsemen are determined to elevate and preserve the cowboy tradition as they train and engage in the exclusive ultra-competitive sport."
In conjunction with the series, Sheridan is also launching a reining event called "Run for a Million," the sport's first-ever, arena-based competition with a $1 million purse, marking the largest in its history.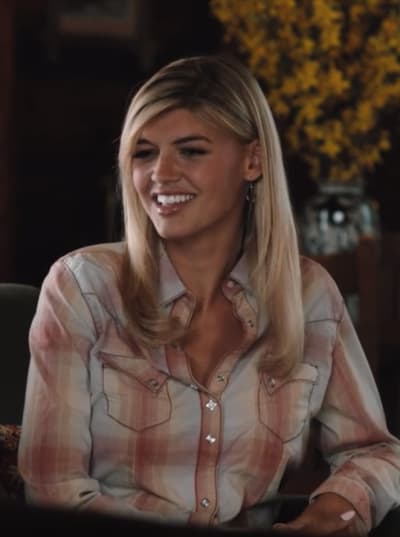 The upcoming experience will take place on August 15-17, 2019 at the South Point Arena and Equestrian Center in Las Vegas, and the competition will come to life in the series finale. 
Said Sheridan, "The grit, beauty, and tenacity of the West are linked to America's legacy, and my creative drive has been to explore those, in all their complexities, in film and scripted television."
"Now, with 'The Last Cowboy' and 'Run for a Million,' we're bringing the real men and women, and their dedication to the sport of reining, to the small screen, an unmasking of the cowboy world that we hope TV audiences will enjoy."
"Viewers came in massive numbers to watch Yellowstone last season to see the way we showcase modern day western life," said Keith Cox, President of Development, Paramount Network and TV Land.
"Now we're serving up fans an inside look at the lives of real horsemen and their challenges and triumphs within the world of competitive horse reining."
Related: The Affair's Final Season Gets Premiere Date
Said Glenda Hersh and Steven Weinstock, executive producers and co-CEOs of Truly Original, "What many people don't know is that some of the greatest cowboys in the world aren't living and working on ranches; they're competing in one of the world's most elite sports. Riders, trainers and horses perform at spectacular levels, and the drama and stakes of reining are as intense as any professional sport - with major money also on the line."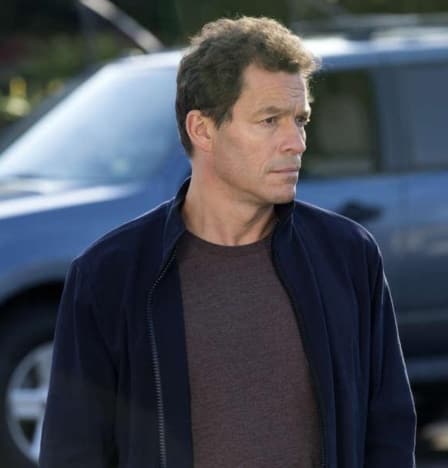 Finally, Showtime has unveiled the first look at The Affair Season 5, and it shows Noah going all out to get Helen's forgiveness. 
The final season will find its characters "coming to terms with the consequences of their choices, as they make the realization that if they really want to change their futures, they must first face the past." 
The teaser certainly shows Noah trying to get his point across. 
"I would do anything, anything to undo what happened," he says to his ex-wife, but the damage is done. She wants nothing to do with him. 
Aside from that, there are a few other big moments, which you can watch below.