The Conners Promo: The Family Prepares for Life Without Roseanne
Paul Dailly at .
Roseanne may be done and dusted at ABC, but a spin-off which is essentially Roseanne minus Roseanne is coming to the network in a few weeks. 
As such, the network has dropped the official promo for the new show, and it looks like there really is life after Roseanne. 
But what crazy things will the family be getting up to?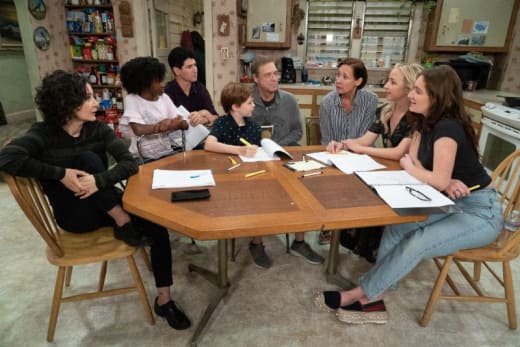 Well, Jackie and Darlene start to plan for the future and even wonder what to do for the upcoming special occasions. 
"We should talk about a game plan for Halloween, Thanksgiving, and Christmas," says Jackie. 
"I say we follow the Conner tradition: spend every dime we have on Halloween, then we have nothing to be thankful for or buy gifts with," says Darlene in response. 
Related: The Conners Ordered to Series at ABC!
With Roseanne Barr out of the series following a racist tweet, these are the actors slated to return as regulars:
Sara Gilbert, Jayden Rey, Michael Fishman, Ames McNamara, John Goodman, Laurie Metcalf, Lecy Goranson, and Emma Kenney.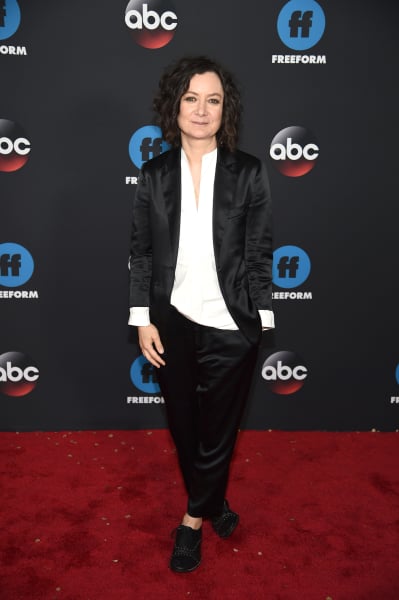 "The Conners stories demonstrate that families can always find common ground through conversation, laughter, and love," ABC said in a statement about the new series earlier this year. 
The spinoff will continue to portray contemporary issues that are as relevant today as they were 30 years ago."
Watch the full teaser below!
Will you watch the series?
The Conners debuts October 16 at 8/7c.