Wynonna Earp: Emily Andras on her "Baby" and the "Professional Joy" it Brings

Lisa Babick at .
Wynonna Earp has been a "dream come true," according to showrunner Emily Andras.
Although she didn't create the character of Wynonna Earp, she still considers the show her "baby."
At San Diego Comic-Con she talked about the how Beau Smith's comic came to life, and how the comic and the show now co-exist.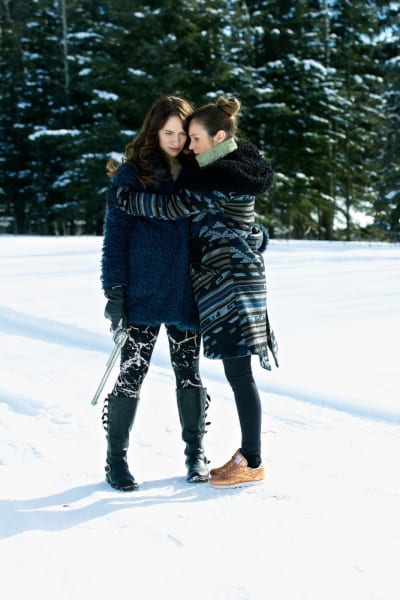 She's also said "women are killing it" in television and the movies, and she's proud to be part of it. 
"We celebrate the female characters so much in this show," she said in the chat.
Strong female and diverse characters define the show. Not only does the show feature the spectacularly strong character of Wynonna, but we also have the incredible relationship that is Wayhaught!
Wayhaught, the 'ship name for Officer Nicole Haught and Waverly Earp, is one of the highlights of the show for many fans.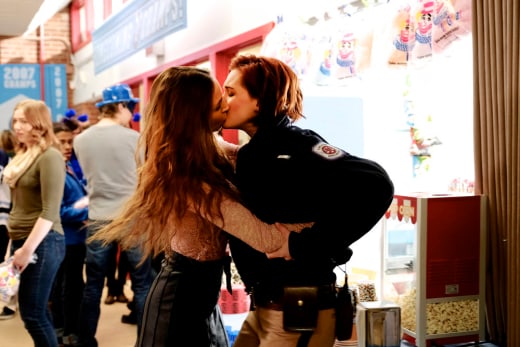 Andras said seeing the fandom grow has been a "professional joy."
The show has been a joy for fans as well and keeps growing in popularity.
Syfy recognized this and picked up the show for a third season which was announced at Comic-Con! 
Check out the video below to see what else Andras had to say!
If you haven't seen the show or need to catch up, you can watch Wynonna Earp online right here via TV Fanatic!