Of all the American Idol albums coming out this fall, one may have the biggest impact.
Granted, that may be due to the (lovable) girth of its crooner, Ruben Studdard, but there are other reasons why fans should be excited for The Return, Ruben's second R&B album that hits shelves across the nation on October 17.
"This album is all me," said Studdard, who followed up his platinum 2003 debut, Soulful, with a hit gospel album, I Need an Angel. "The first album was more of a souvenir project for fans of American Idol. On this one, people will get a lot more of who Ruben is."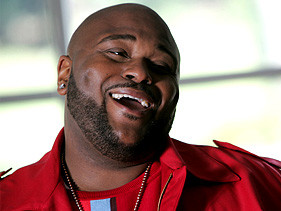 And who is that?
According to MTV.com - and judging by songs like the LP's likely second single, the 1980s falsetto funk of the Scott Storch-produced "What Tha Business Is," - he's the kind of dude who spots a girl across the bar, compliments her "thick thighs," offers to share a shot of XO and tells her, "You might not know me/ but I wanna show you/ I can give you what you need."
Say hello to Raunchy Ruben, fans!
The album's first single, a slow dance ballad called "Change Me," bridges the gap between the classic soul of the Isley Brothers and the smooth-talk R&B perfected by Studdard's hero, R. Kelly. It's an example of the maturity Studdard said he wants to show off this time out.
"I was in the studio in L.A. working with the [song's producers] Underdogs and I [realized] I was apologizing for things we do as men," he explained. "But there's so many different aspects of relationships, so I told them, 'What if we talk about how it is when guys feel like the girl is always trying to change what they do?' And it came out hot."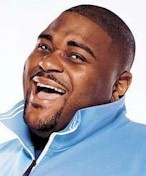 The album also features two songs written by hot R&B star Ne-Yo ("Make Ya Feel Beautiful" and "Rather Just Not Know"), which Studdard said the pair banged out at a furious pace.

"I'm a fan of his work I was in love with song he [co-] wrote for [Mario Vazquez] and I asked my A&R guys to hook up a session - and we ended up with two smashes."

Aside from their bond as young R&B hitmakers, Studdard revealed an even deeper connection that most people don't know about.

If you do a search on the Web, you can find a nearly decade-old clip of an "It's Showtime at the Apollo" performance by a Boyz II Men-style vocal group from Las Vegas that features a flame-haired Ne-Yo and none other than disgraced ex-Idol contestant Corey Clark.

"I remember seeing them on that show!" said Studdard with a rumbling laugh.

Kind of like fellow alum, Kelly Clarkson, Studdard feels that his second album is a coming-out party for his personal style and an opportunity to show people that he's much more than a TV talent-show winner. But he's careful not to dismiss his roots.

"My motivation is not to break away from American Idol," he said. "We wouldn't be having this conversation if not for that show. My objective is to show people who I am through my music."

Matt Richenthal is the Editor in Chief of TV Fanatic. Follow him on Twitter and on Google+.

Tags: American Idol