American Idol's second season winner, Ruben Studdard, and the first season runner-up, Justin Guarini, will be taking part in a mini-tour in Texas the first week in October. The tour will be called, fittingly, "Superstar Idols Live!"
The concerts will be sponsored by several Texas radio stations. Joining Ruben and Justin will be Olivia Mojica (Season 2),
Anthony Federov
and Lindsey Cardinale (Season 4), Kevin Covais, Brenna Gethers, Will Makar and Melissa McGhee (Season 5), along with the incomparable
William Hung
.

Here are the dates and ticket info: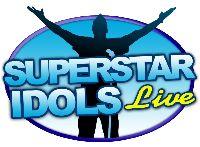 San Angelo, TX
October 3, 2006, 6:00 p.m.
Foster Field Stadium
Tickets: $25-90; 325-942-6587 or Etix.com
Laredo, TX
October 4, 2006, 6:00 p.m.
Laredo Veterans Field
Tickets: $25-90; 956-723-BASE or Etix.com
Edinburgh, TX
October 5, 2006, 6:00 p.m.
Edinburgh Stadium
Tickes: $25-90; Etix.com
Corpus Christi, TX
October 6, 2006, 7:00 p.m.
Concrete Street Amphitheater
Tickets: $35-85; Ticketmaster.com
Beaumont, TX
October 7, 2006
Beaumont Civic Center
Tickets: $30-50; 409-833-7747 or Ticketmaster.com