Was there big talent in The Big Apple? Did anyone step up to knock Sundance Head off the headlines? Let's sum up American Idol's New York auditions and find out ...
Most tiresome reality TV wannabe: Ian Benardo. You didn't make it on So You Think You Can Dance and you didn't make it here. Time for a new career path.
Top tear contestant: Sarah Burgess. Her sob story of no daddy support won over the judges. But she'll have to actually perform well, not just cry well, in order to make it in Hollywood.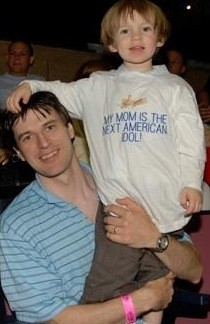 Best audition: Kia Thorton. Great name. That always helps. Sort of reminds us of a smaller Mandisa, which is meant as a compliment. This gal has potential.

Best BFF: Amanda Coluccio and Antonella Barba. They looked a bit like they got lost on their way to a Pussycat Dolls tryout, instead of American Idol. Nevertheless, looks are part of making it big, too. Can't blame them for hotness.

Most harmful to Paula's sanity: Jenry Bejarano. We don't think Paula Abdul was drunk during this audition, just a fan of a guy who can definitely carry a tune. Still, he is a minor, Paula. Be careful.

Second weirdest name: Jory Steinberg. Sorry, Jenry has you beat by a tad, Jory. But you can get him back in Hollywood when that whole singing competition really takes off.

Slammingest Body: Porcelana Patino. She wasn't a terrible singer. But the look and attitude is what will give this gal a chance on the big stage.

Matt Richenthal is the Editor in Chief of TV Fanatic. Follow him on Twitter and on Google+.

Tags: American Idol