In part one of the American Idol season six preview we quoted from Entertainment Weekly, the focus was on a wide open field.
In part two, let's delve into the less than ideal auditions themselves ...
2. Auditions hit all-time lows
American Idol fans fall into two camps: those who live for the season-opening weeks of early tryouts, when William Hung types crawl out from under their rocks and shame themselves, and those who wait until the top 12 are chosen so they can watch them blow their pipes each week.
Fan of the former variety? Brace yourself for some new lows.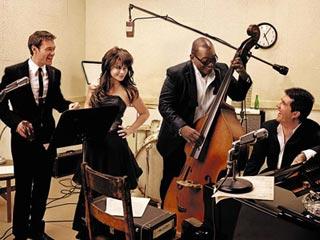 ''Season 6 has the most delusional people I've ever seen,'' says
Paula Abdul
. ''If people love that part of the show, they'll love this season.''
And they'll be positively besotted with the city of Seattle, which Lythgoe says ''stands out as possibly the worst city I've ever seen for crazies. Maybe they're drinking too much coffee.''
The lack of talent wasn't the only thing in the Pacific Northwest that made early auditions so excruciating. Three guest panelists — Olivia Newton-John, Jewel, and Grammy-winning songwriter Carole Bayer Sager — were invited to help make judgment calls, and Cowell wasn't having it.
''It's rather like having a dinner party for four people you know very well,'' he says, ''and then somebody says there's a fifth person you don't know. One year, we're going to say to [the producers], 'We'd like someone to work with you for a while. We don't think you're doing a good enough job.'''
According to Warwick, things were so awkward that Bayer Sager, who was ''really quite subdued,'' could have most of her critiques edited out. (When reached for comment, Bayer Sager said she was ''very happy'' with the experience.)
''Lovely lady,'' Warwick says, ''but how can I put this nicely? She didn't add much.''