Virginia has another potential American Idol.
Chris Richardson, 22, of Chesapeake is among the 24 contestants tapped for the semifinals in FOXs popular singing competition. As such, he has a shot at a recording contract, instant fame and three months of exposure on TV's most popular series.
Last year, Richmonder Elliott Yamin made it to the number-three spot.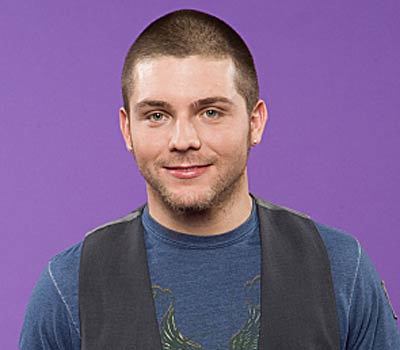 Richardson, a kitchen manager at a Hooters restaurant in Chesapeake, got the good news from

Randy Jackson

.

" You're going to be on the show, dude. You made it . . . You're in the house," Jackson said on Wednesday's show, where 24 competitors were chosen out of the 40 who made it through Tuesday's Hollywood round.

Following four weeks of televised auditions, the real competition begins next week.

Viewers will be able to vote on their favorites after the men perform on Tuesday and the women on Wednesday. Thursday's results show will be the first live episode of the season.

But if the American Idol producers have done their job - and we're guessing that with some 30 million viewers per show they have - viewers are already emotionally invested in certain contestants.

Reality shows are described as unscripted because they don't follow a script. But successful ones such as Survivor and American Idol create their own minidramas for viewers to follow.

And you have to hand it to the show's staff. Either they have dozens of camera crews surrounding contestants at all times, or they have a good sense of who merits face time.

Before his official welcome to the Idol club on Wednesday, Richardson hadn't been seen that much.

He was shown performing Leon Russell's "A Song for You" during the New York auditions, earning words of praise from judge Simon Cowell. "You are somebody who could possibly surprise us in the next rounds." Then Richardson disappeared.

But Season Six's auditions have been rife with drama, American Idol style.

We've had Amanda Coluccio and Antonella Barba, best friends from New Jersey who auditioned together. Both got the ticket to Hollywood. But it would take an Idol newbie not to know that ultimately, one of them would continue on while the other one wouldn't.

Likewise, brother and sister Shyamali and Sanjaya Malakar from Federal Way, WA were both sent to Hollywood. Because we'd already heard the judges discuss how much better the brother was, we knew what was coming. They didn't.

Some of the best stories so far this season feature contestants who don't look like pop idols, then deliver the goods.

Chris Sligh from Greenville, S.C., is one of them. The judges all but laughed when this Jack Osbourne look-alike came into the auditions. But he has the sweetest voice and an ear for harmony.

Similarly Jason "Sundance" Head, son of a rock'n' roll footnote (Roy Head, who had a hit in the 1960s with "Treat Her Right"), surprised judges with his rendition of "Stormy Monday" by Bobby Blue Bland.

Both made it through to the semifinals, meaning they can be seen performing on Tuesday's two-hour show starting at 8 on Fox.

Now, Virginia viewers can add Richardson to the mix.

SOURCE: The Virginia Times-Dispatch

Matt Richenthal is the Editor in Chief of TV Fanatic. Follow him on Twitter and on Google+.

Tags: American Idol