He lost American Idol and won the rock 'n' roll lottery.
Since placing fourth in the FOX juggernaut last year, Chris Daughtry has strengthened into the fifth season's gold medalist. Make that platinum.
Daughtry, the fastest-selling rock debut since SoundScan began tabulating sales in 1991, has sold 1.9 million copies in 16 weeks, and first single It's Not Over is a top 10 smash on multiple formats with sales of 871,500 downloads to date. His ballad "Home" replaces Daniel Powter's "Bad Day" as this season's exit anthem, sure to goose sales through May.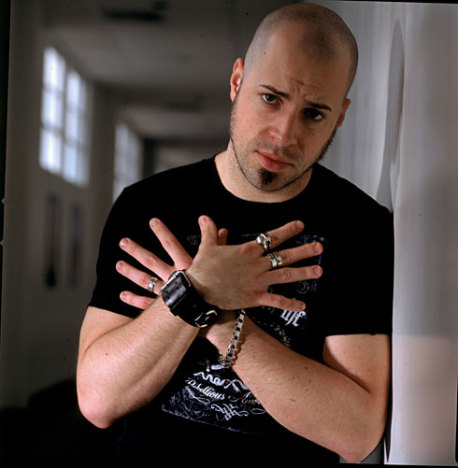 This post-

Idol

course, less a career path than his fantasy stairway to heaven, "has far exceeded anything I ever expected," Daughtry, 27, says.

The same could be said for a music industry reeling from declining album sales. It's now trailing 2006 by 16%.

Cynics may shrug that High School Musical kept registers ringing, too. In snooty rock circles, critical interest is of critical interest, and Daughtry's earnest Fuel-pumped arena anthems have generated mixed reviews. "Homeboy loves to rock," Rolling Stone sniffed. "Just because he can howl … doesn't mean he's not a cheese ball."

But online's All Music Guide praises songs that "not only follow the template of post-grunge well, they do it with better hooks and a commercial flair lacking from bands like Fuel and Shinedown."

And Entertainment Weekly, pronouncing It's Not Over "ridiculously catchy," describes his voice "a confident sultry growl that's not pitch-perfect, but pretty close."

Daughtry earned the ultimate badge of hipster cachet by drawing the ire of pseudo-conservative comedian Stephen Colbert, who denounced his rise as a sign of the coming "cultural Armageddon."

"It's bad enough this guy sounds like Creed without the Jesus, but Daughtry's success sets a dangerous precedent of rewarding losers," he griped on The Colbert Report. "America elected Taylor Hicks as its Idol, and we owe him our loyalty."

Daughtry is outselling Taylor 3-1, proof that winning isn't everything. Just witness Jennifer Hudson, who went from Idol reject to Oscar winner in one podium visit.

"I was cool with it," Daughtry says of getting the hook last May ahead of Hicks, runner-up Katharine McPhee and third-in-line Elliott Yamin.

As viewers clearly discerned, Daughtry was stunned. "Then I realized I was better off. It wouldn't have been good for me."

Losing "was the best thing that could have happened to him," says Mitch Allan, SR-71 singer/guitarist and co-writer of Daughtry's All These Lives. "Chris got booted off because America knew he was a rock guy on a pop show. It reaffirmed his rock status. He's not a pop tart. He's the new Bon Jovi without the hair. He would have been a rock star with or without American Idol."

Allan, who wrote Bo Bice's My World and co-wrote Bowling for Soup's hit 1985, also paired with Daughtry on the unreleased I Can't Save You, which is under consideration for a big summer soundtrack. Allan says Daughtry's authenticity wasn't damaged by his TV talent show blastoff.

Click here to read the rest of this article.

Matt Richenthal is the Editor in Chief of TV Fanatic. Follow him on Twitter and on Google+.

Tags: American Idol